2015. New year. New Job. New Training Program. New Class. New Goals. New Recipes.
So far this year has been anything but slow, and January was the month of all things new:
I accepted an outpatient position with the Division of Gastroenterology, still working for the wonderful University of Michigan Health System, where I provide individualized nutrition counseling to patients with a variety of gastrointestinal disorders.  I absolutely love what I am doing, the people I work with, and all of the research that is going on in this area. With any new job comes some sort of learning curve so I have been spending a lot of time reading different articles and books to help me better serve my patients.
I have signed up for my first sprint triathlon and enrolled in a 'Couch to Tri' sports preparedness program put on by Epic Races,  Performance Bike of Ann Arbor, and the Ann Arbor Running Company. This is a unique 15-week program geared to getting participants ready to cross the finish line at the 2015 Skyline Triathlon on May 17, 2015. The coaches who are working with us are fabulous, experts in their fields, motivational, and so much fun. Luckily, I have a girlfriend who also signed up which has made the training less intimidating and helped keep me accountable. This is the 5th week of training and so far so good. I have made all of the trainer rides at Performance, Sunday swims at the pool, and have been running on my own. The swimming is by far the hardest part and I am concerned about being able to complete the swimming portion of the race. But that is the point of training right? : ) 
I also started my 4th grad school class, Advanced Nutritional Assessment, which has been quite interesting thus far. It does however, require a good portion of time to complete the readings and assignments/paper.
As far as this blog goes, I originally set a goal to write a new post every week and had outlined all of these great topics to cover and recipes to try. So far, that has not been successful but I am definitely not giving up and plan to start posting regularly. I am really working on my time management skills and utilizing my planner to keep myself organized. If anyone has any tips or tricks, please feel free to share.
With all of this going on my Sunday meal-prep is more important than ever to make sure I have healthy meals to fuel me through these busy days. I have been washing and chopping a variety fruits and veggies to use in meals or have as a snack, cooking at least 2 big batches of grains, and baking a few potatoes, sweet potatoes, or quash.
Today I made wheat berries and quinoa, roasted 2 winter squash, and have a black bean veggie chili cooking in the crock pot.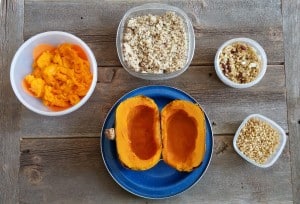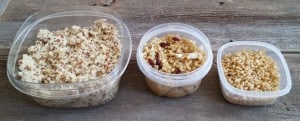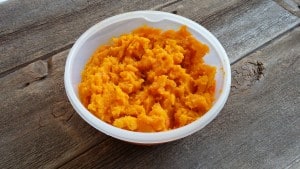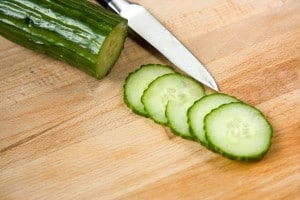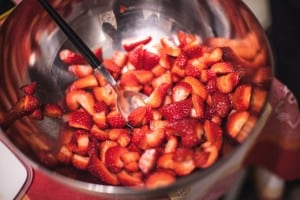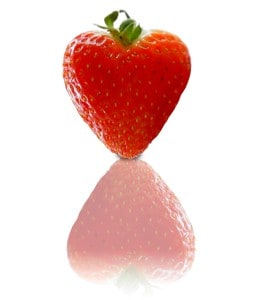 Hope everyone had a lovely Valentine's Day and restful weekend. xx Emily