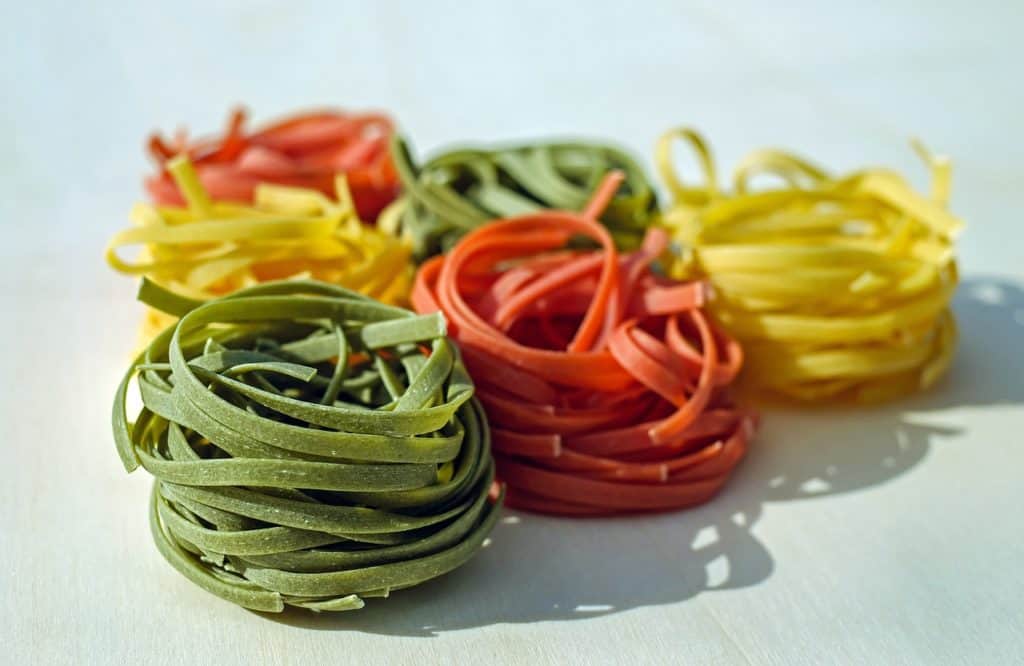 That moment when you want a noodles dish for dinner but are fresh out of pasta and don't want to go to the store…… Why do cravings for specific foods not in the house happen on the coldest, snowiest days?! Why? Instead of venturing out I often get creative and try to make some magic happen with the random foods I have in my fridge. That is exactly what I did for this master piece which I am very excited to share with you!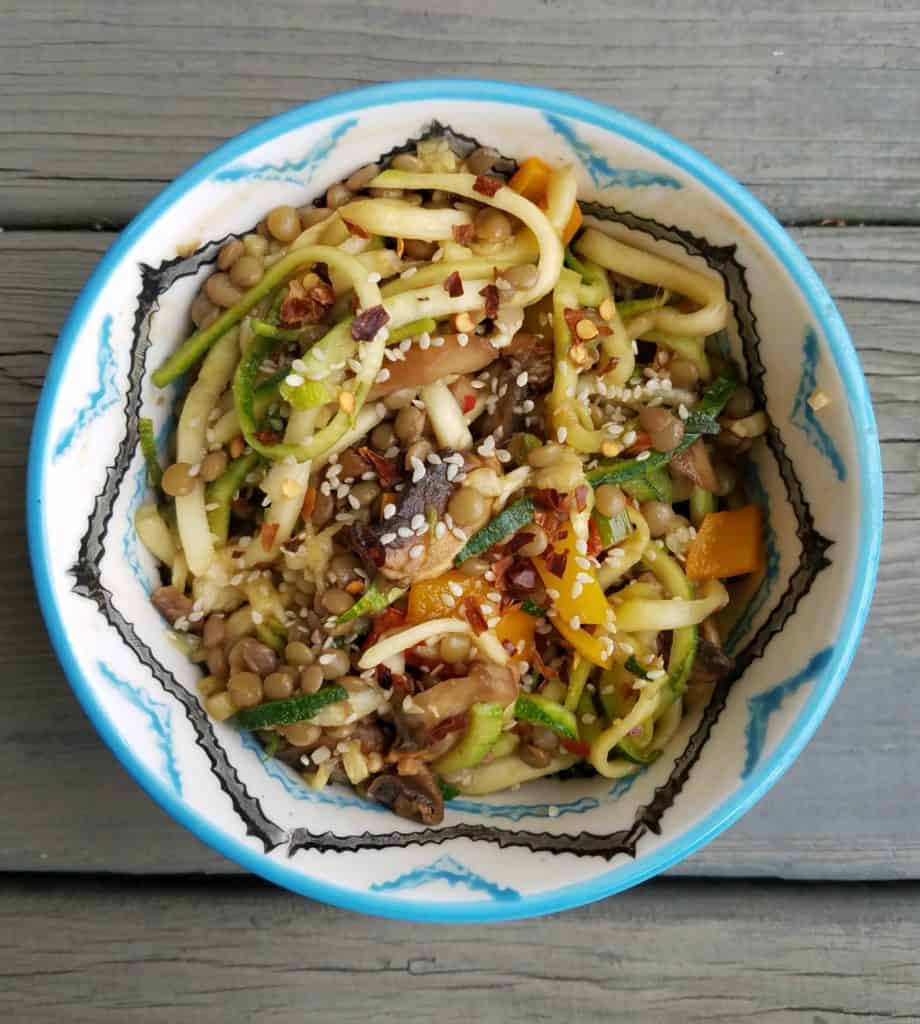 I had 2 zucchini on hand and thought I would give my first try at making zucchini noodles, also known as zoodles, using a handheld spiralizer. Yes, I know I am very late to the 'making noodles out of veggies party', but better late than never!  It took a total of 3 minutes to spiralize and they were totally fun to make. When trying to decide what to do with my first zucchini noodle dish I remembered I had szechuan sauce leftover from ordering takeout 2 days earlier and decided that would be my sauce. You can buy szechuan sauce at the store, get it from your favorite Chinese restaurant, or make your own.  I then grabbed the rest of the veggies I had on hand, lentils I had cooked ahead of time, and got to work. Check it out: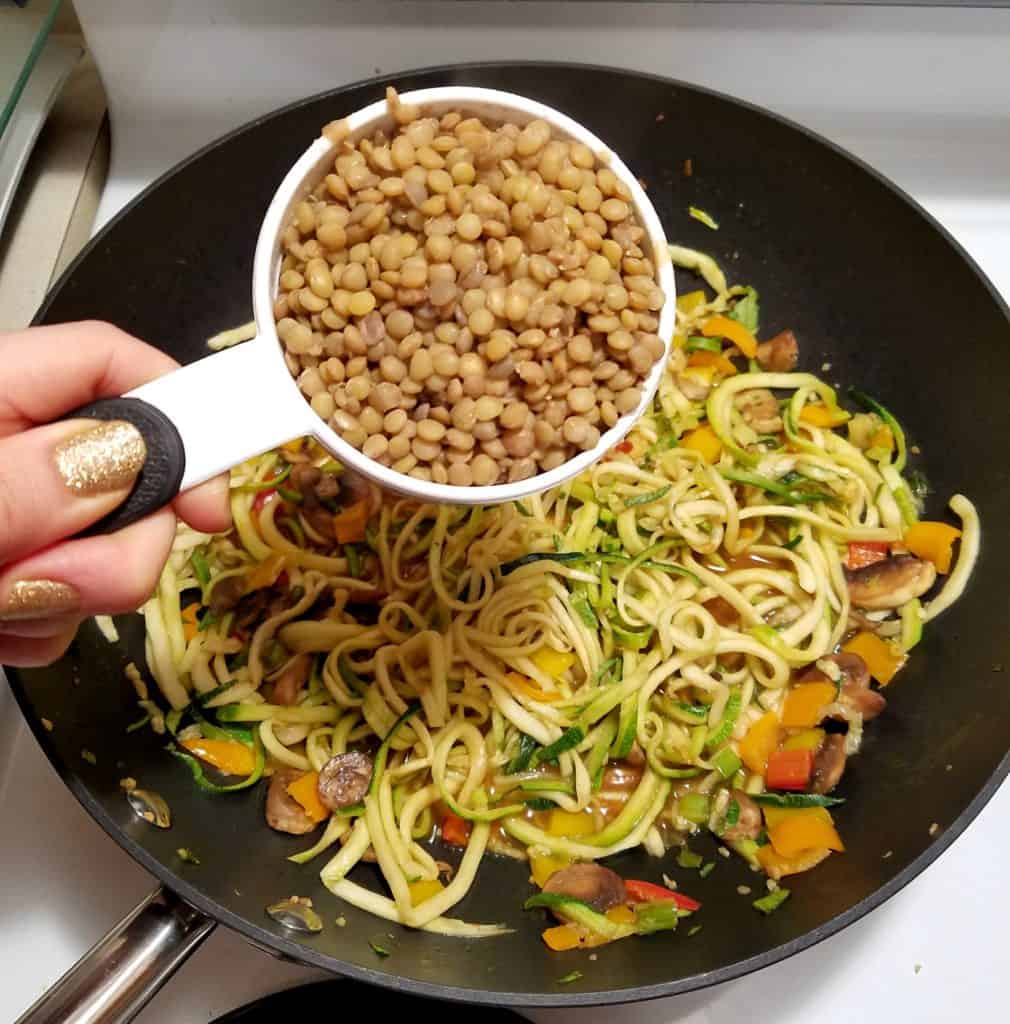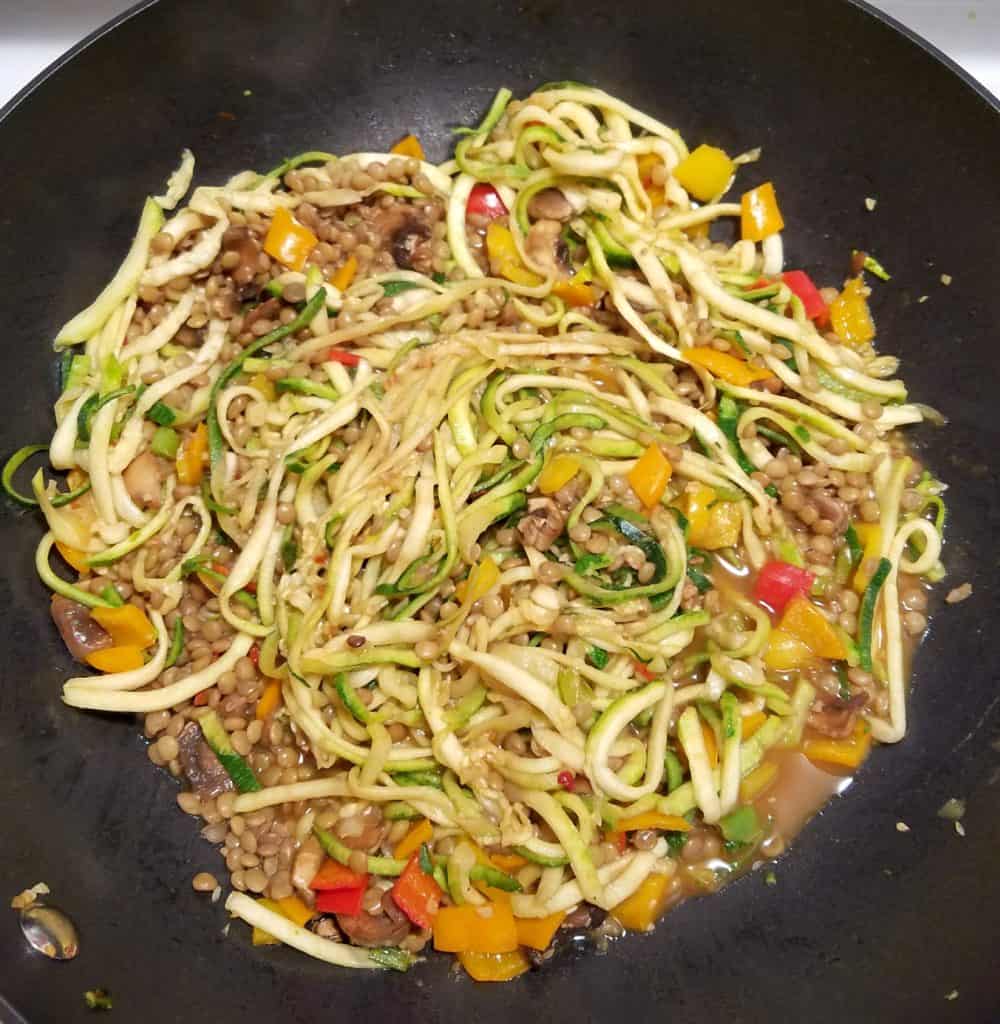 Ingredients:
2 zucchini, spiralized
5 sweet tricolored peppers, chopped
2 spring onions, chopped
1 cup cooked lentils
2/3 cup mushrooms, sliced
1/4 cup szechuan sauce
1 tablespoon toasted sesame oil
1 tablespoon warm water
1 teaspoon dried minced onion
(Optional) sesame seeds, red pepper flakes for garish
Instructions:
Add toasted sesame oil, spring onions, and dried minced garlic to wok or large frying pan and sauté on high heat for about 2 minutes.
Add mushroom and peppers, turn heat to medium and sauté for another 2 minutes.
Add zoodles, szechuan sauce, water, and lentils, continue to sauté for about 3-4 minutes.
Top with red pepper flakes and sesame seeds if desired.
Enjoy!
If you try the recipe, please let me know! Leave a comment or upload a picture to Instagram and tag me!