This flavor-infused garlic chipotle quinoa is the perfect addition to salads, tacos, and grain bowls. This recipe dresses up plain-ol-quinoa (nothing against you plain quinoa… but you can be a little boring at times) with fresh garlic and canned chipotle peppers in adobe sauce which creates a slightly spicy, garlicy, smoky quinoa.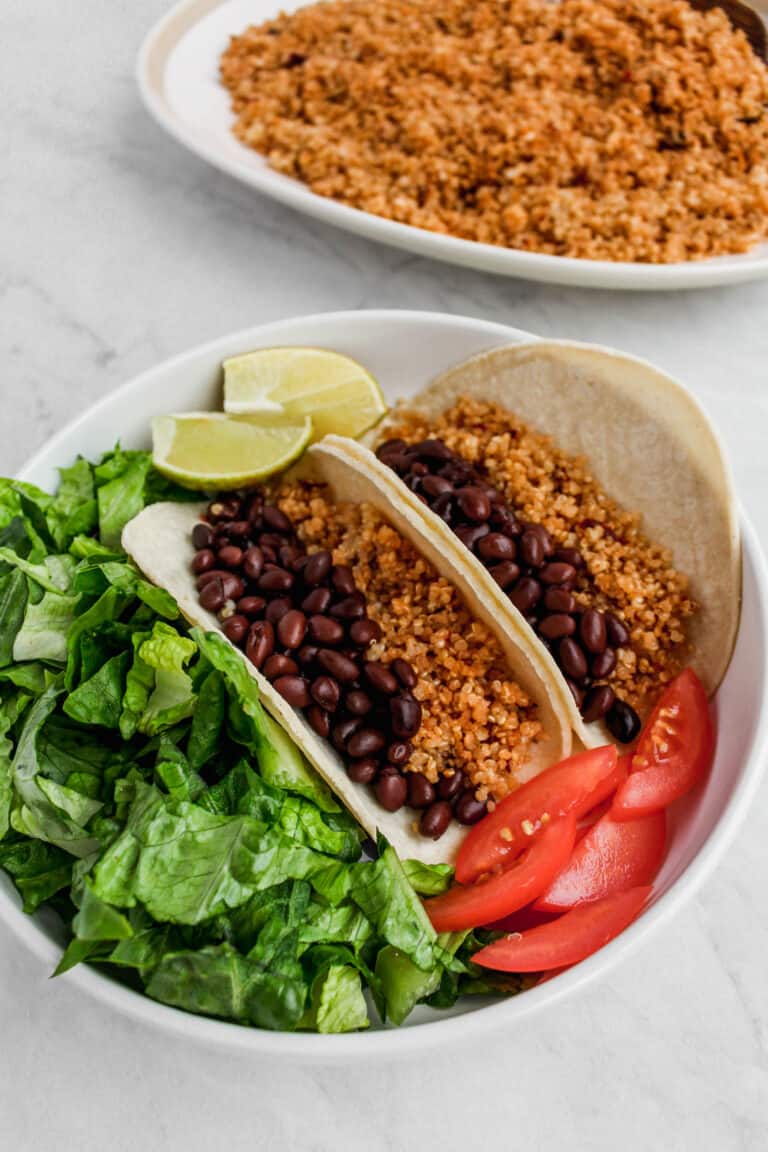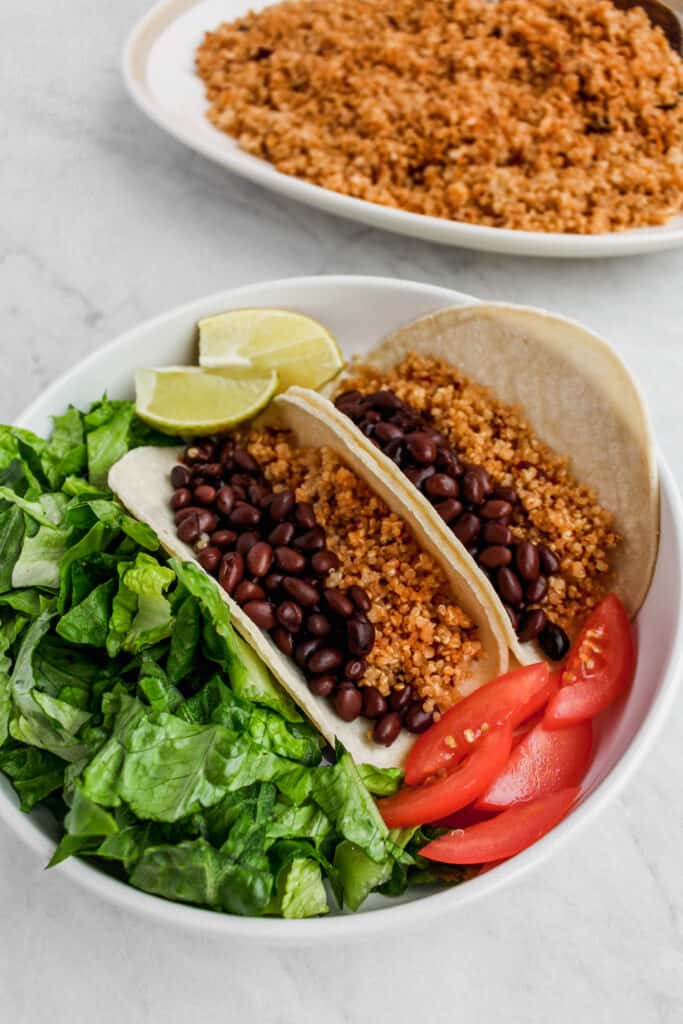 This quinoa recipe is a dish you likely didn't even know you needed until now. The good news continues…. in that you only need a handful of ingredients to make it happen.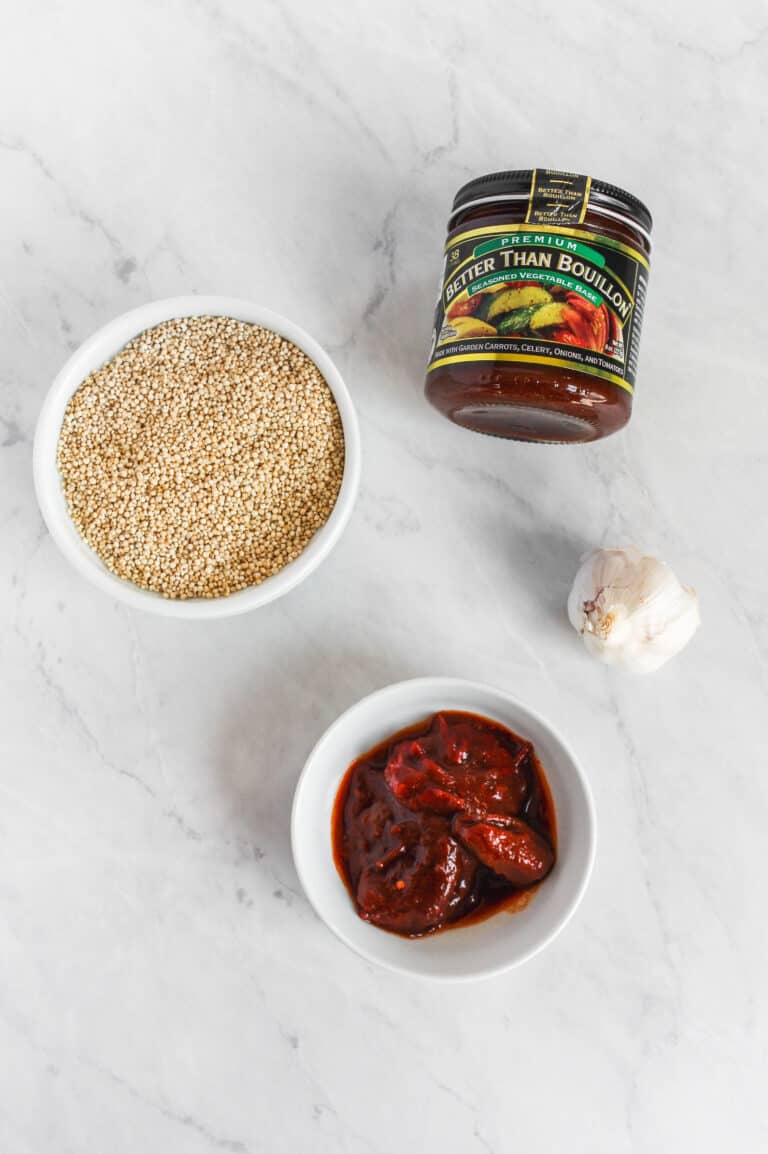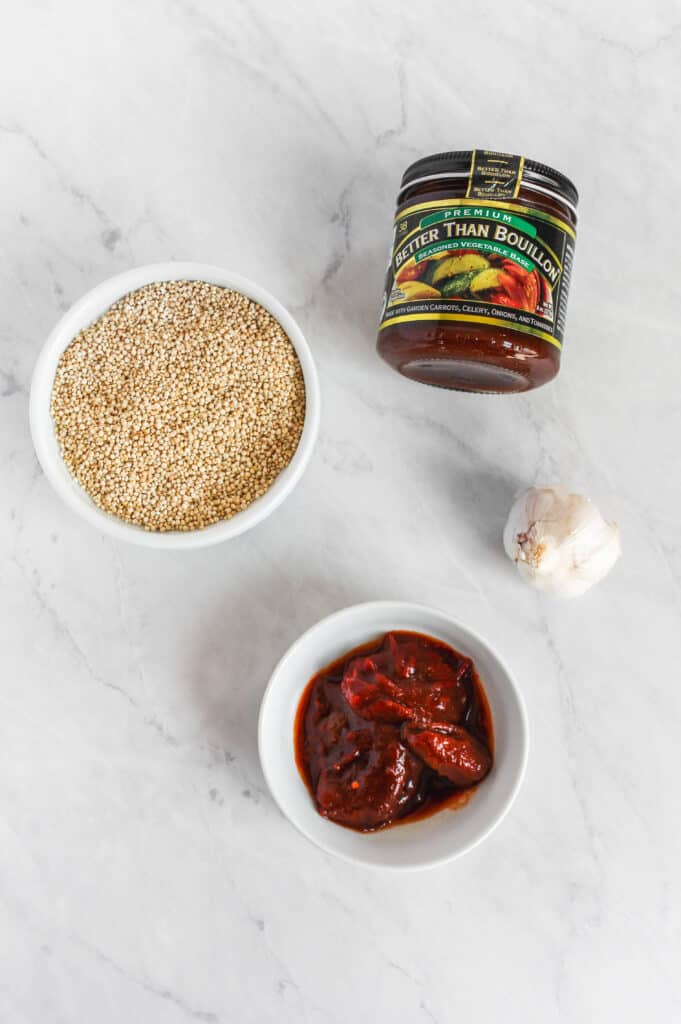 Things you will need for this recipe:
Instapot
Measuring cups and spoons
The ingredients: Quinoa, a can of chipotle peppers in adobo sauce, fresh garlic, better than bouillon vegetable base and water + an optional cooking spray.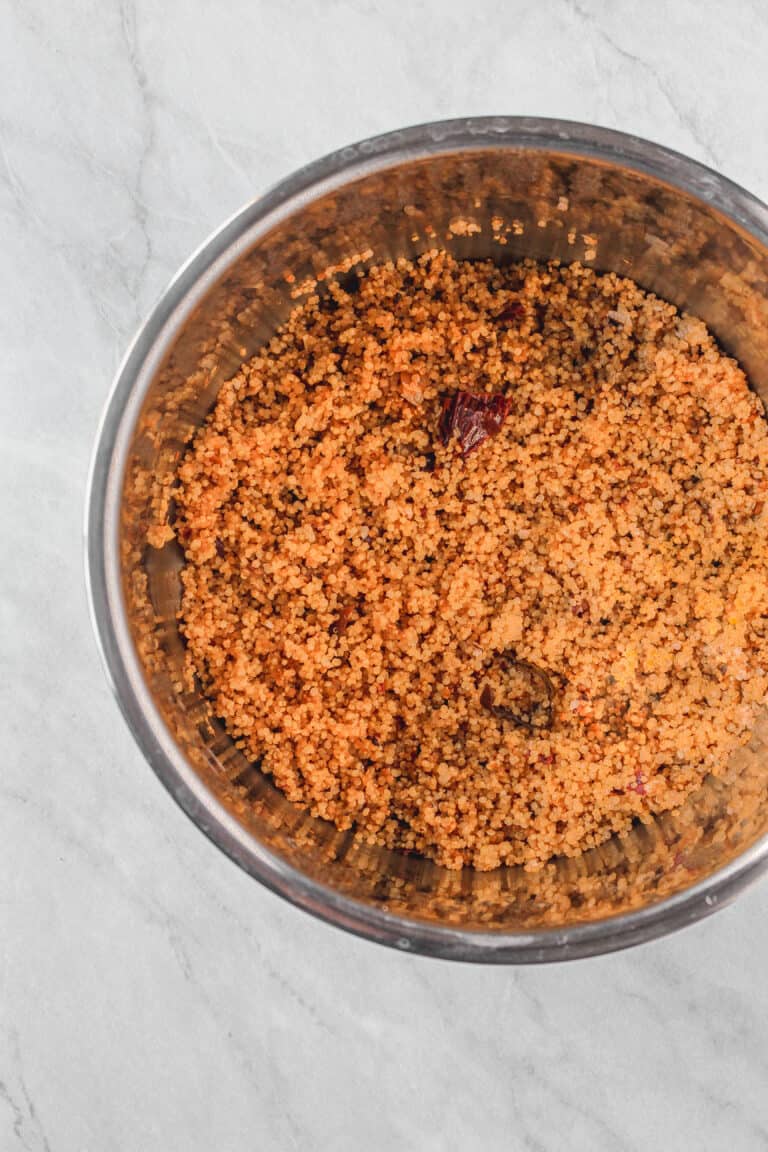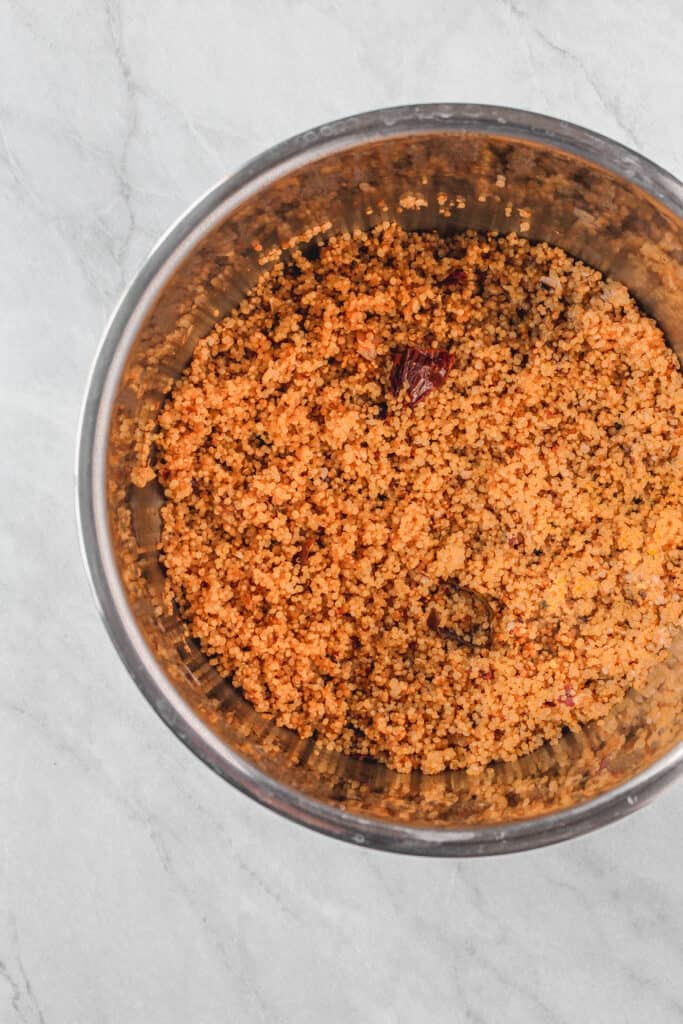 This garlic chipotle quinoa is great leftover and thus great for meal prepping. This recipe can be doubled if you are cooking for a larger family and want leftovers for the week. This delicious quinoa makes a great side dish to many meals!
Quinoa is a high-fiber, high protein pseudo-cereal. Technically a seed, quinoa is prepared and eaten similarly to a grain and counts as a whole-grain food. Quinoa provides all 9 essential amino acids making it a complete protein food which is a great option for plant-based eaters. One cup of quinoa provides ~8 grams of protein and ~5 grams of fiber.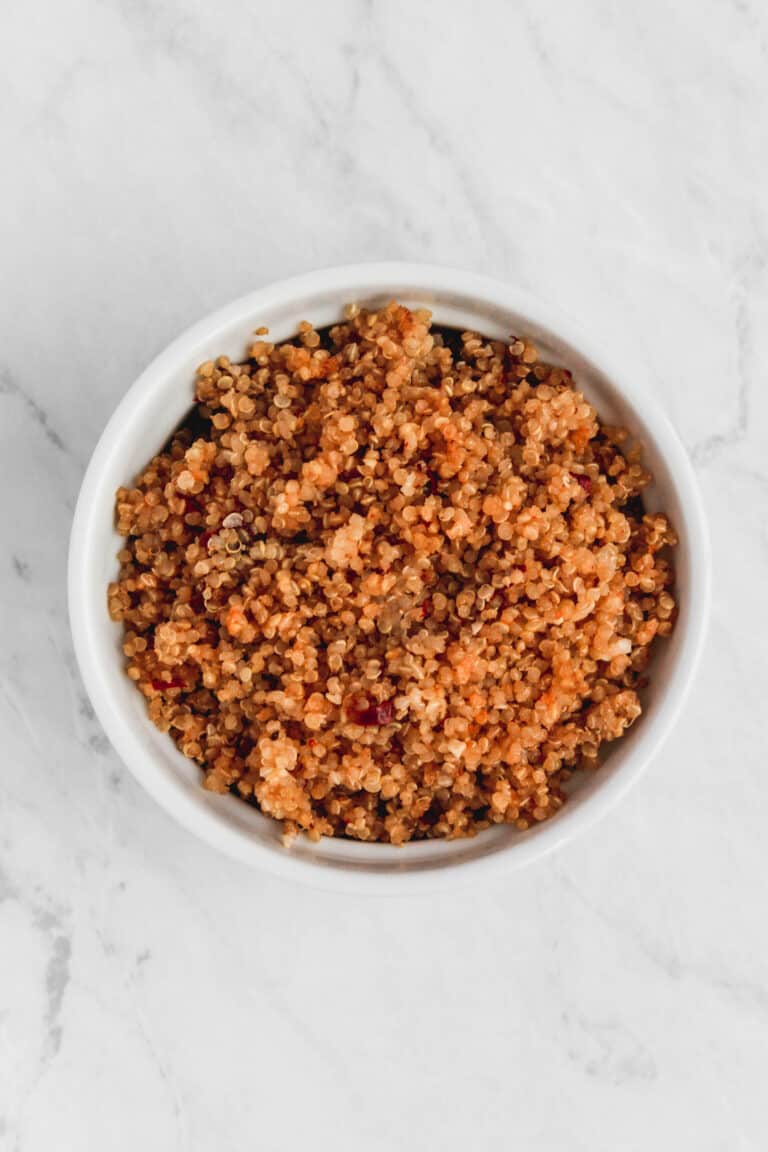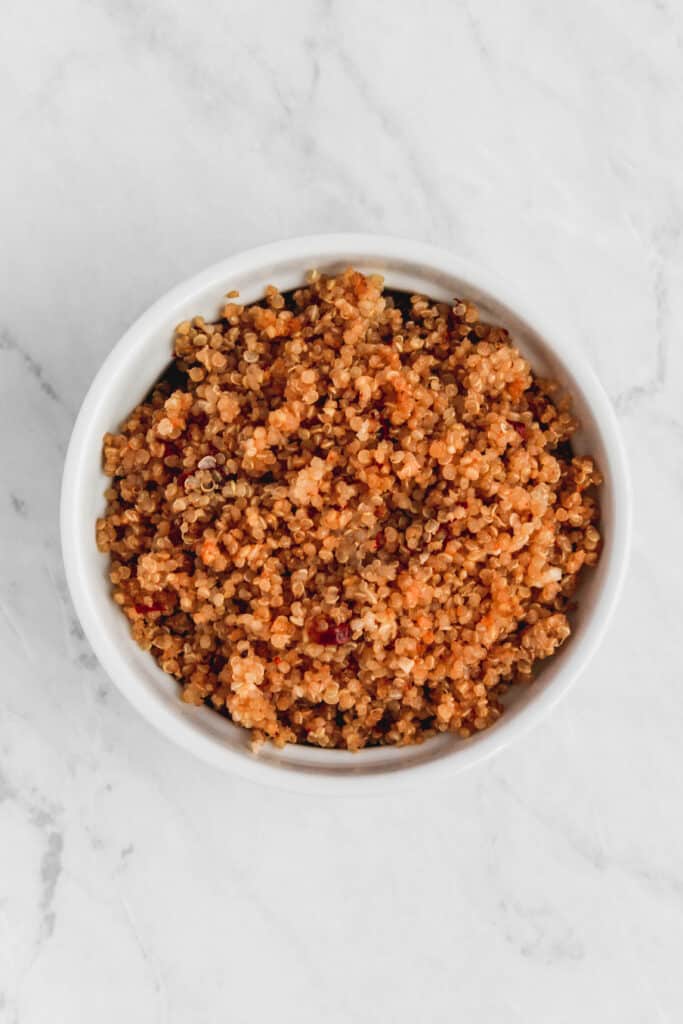 It is important to rinse your quinoa well prior to cooking. Doing so removes a natural coating, called saponin, which can cause cooked quinoa to taste bitter. Some packaged quinoas come pre-rinsed but you can still give them a quick rinse.
A tip to keep your quinoa from sticking is to spray the inner pot of the Instapot with cooking spray or spray oil. This step is not necessary but a nice touch.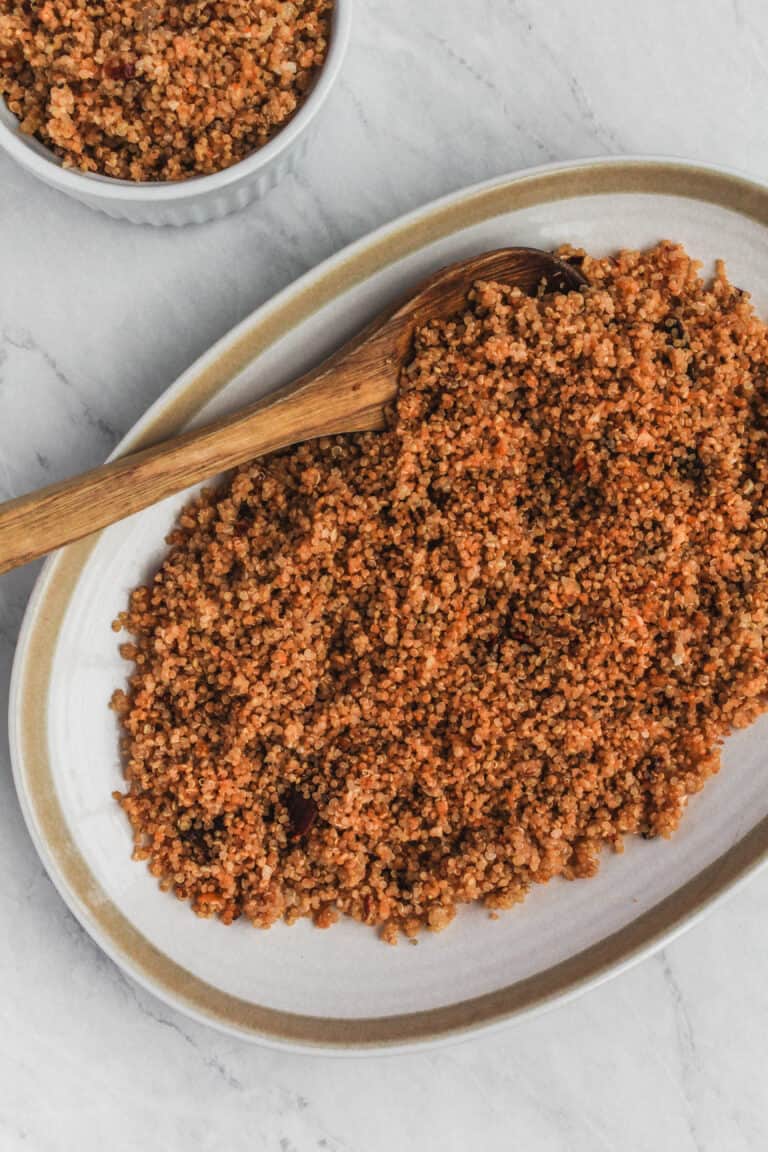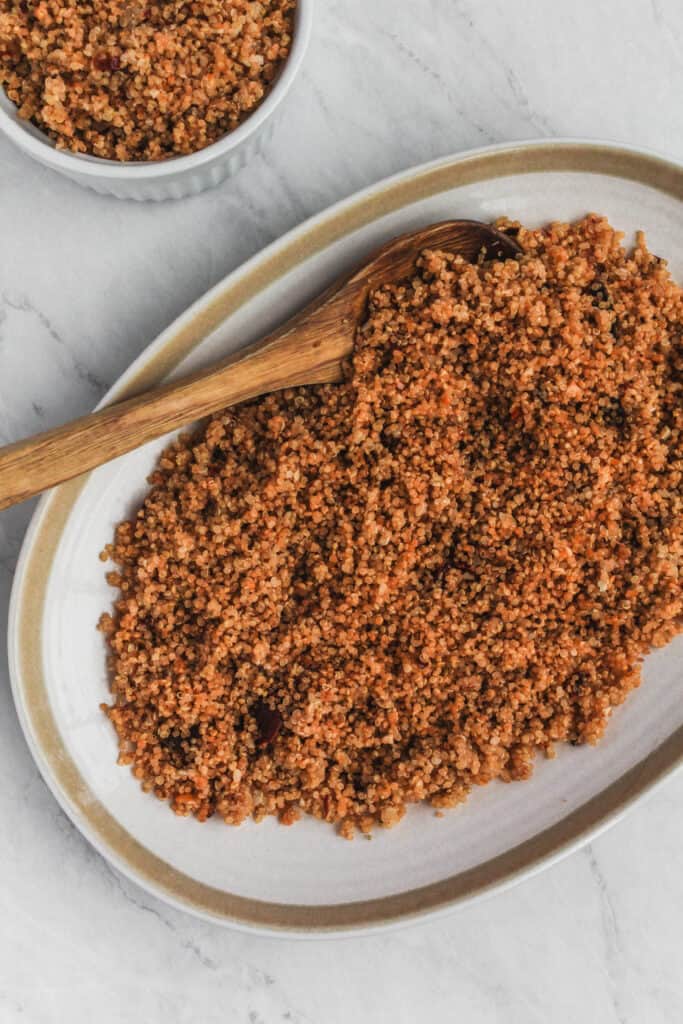 Easy Instapot Garlic Chipotle Quinoa Recipe
Print
Ingredients
1 cup dry quinoa

1.25 cups water

3 garlic cloves, minced
(can add more if you love garlic)

2 chipotle peppers, diced + 1 tsp chipotle sauce from the can

1 tsp better than bouillon – vegetable

Cooking spray (Optional)
Print
Directions
Rinse quinoa in a fine-mesh strainer

Spray the inside of the inner pot with cooking spray and add the rinsed quinoa, water, garlic, chipotle peppers + sauce, and Better than bouillon base to Instapot.
Seal lid and cook on HIGH pressure for 1 minute.
Allow the pressure to release naturally for 10 minutes and then release any remaining pressure.
Fluff quinoa with a fork and serve.
Interested in more quinoa recipes?? Check these out: