Here are 3 easy vegan breakfast recipes that are made with simple ingredients you likely already have at home.
Start the day right:
Eating breakfast is a great way to start the day and an opportunity to nourish your body with nutrient-dense foods. These 3 easy vegan breakfast recipes are flexible and can be easily altered to accommodate your food preferences, tolerances, and what you have available.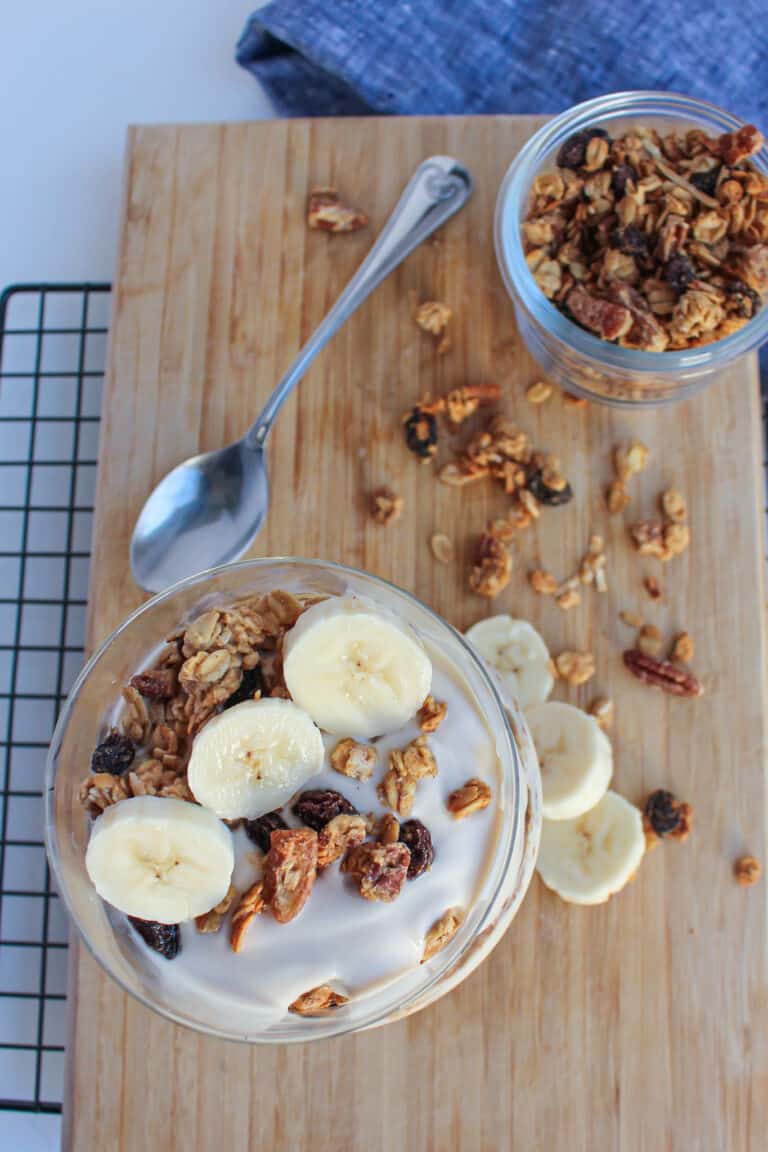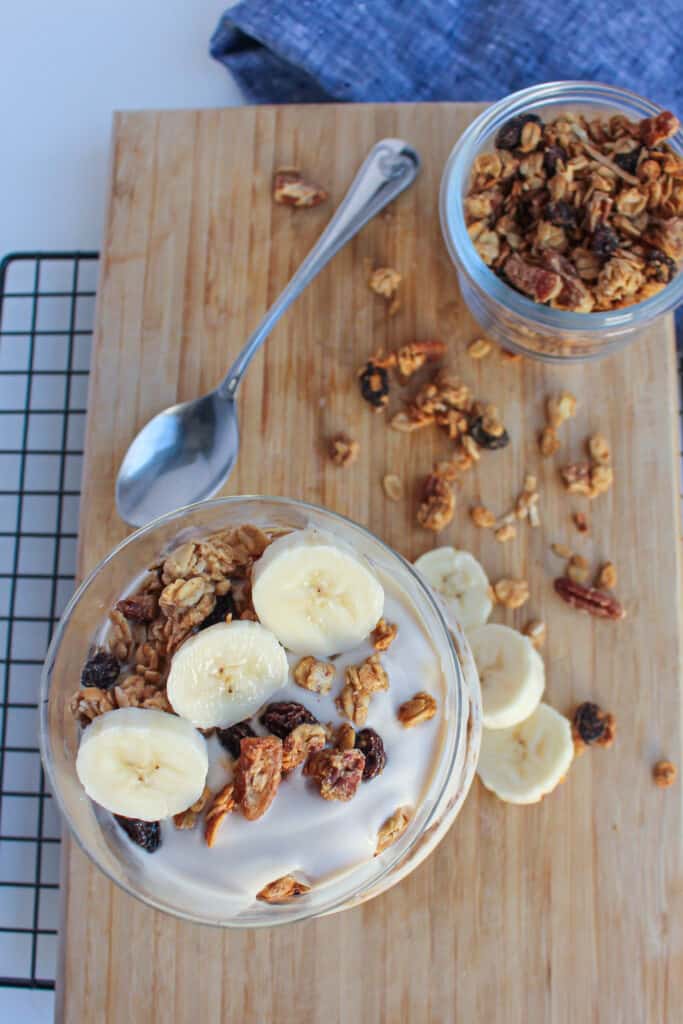 Easy Vegan Breakfast #1:
First up, is a DIY Fruit and Yogurt Parfait. This is a great option for those who want a sweet breakfast without a ton of added sugar. I recommend choosing a plain, nondairy yogurt with no or minimally added sugar. Some good options include: Kite Hill, Plain Unsweetened and Vanilla Unsweetened Greek in 16 ounce containers as well as their regular Plain Unsweetened Almond which comes in 16- and 32 ounce containers. Additionally, Silk makes plain soy milk and almond milk yogurts that come in 24 ounce containers. I try to minimize the use of single serving containers because I like to portion out how much I want based on how hungry I am at the time as well as limit plastic consumption/waste.
Next, you want to pick a fruit such as banana, berries (fresh or frozen), citrus, grapes, etc. Here we went with banana because I love the banana/yogurt combo plus it's what I had on hand.
Finally, you want to add a crunch-factor so think granola, raw oats, nuts and/or seeds. 
Creating the parfait is super simple. All you need to do is layer the ingredients: add some yogurt to a bowl or jar, layer in half your fruit, some granola (or whatever crunch factor you choose), add another layer of yogurt, then top with remaining fruit and some more of whatever crunch-factor you went with.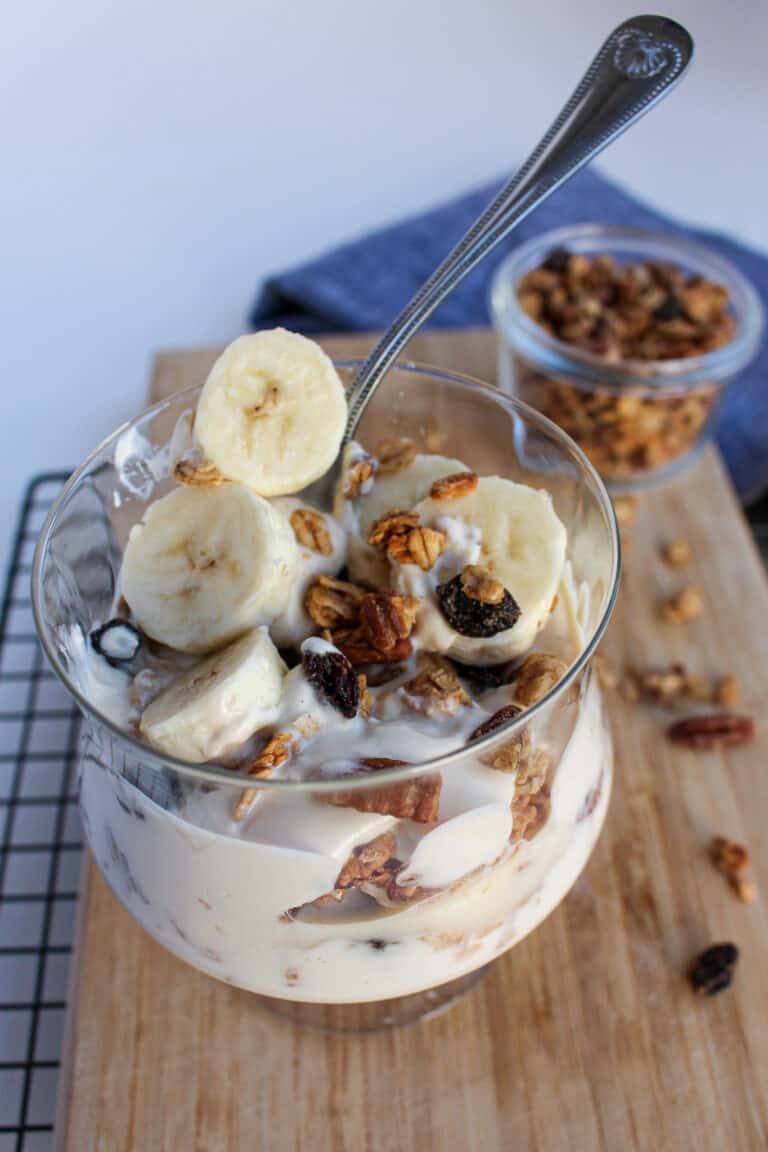 Easy Vegan Breakfast #2
Second, we have toast. Yes, toast. Remember I said these recipes are easy.
A breakfast classic, nothing fancy required here. Just a toaster, bread and toppings of choice.
The recipe provided below is for a simple avocado toast.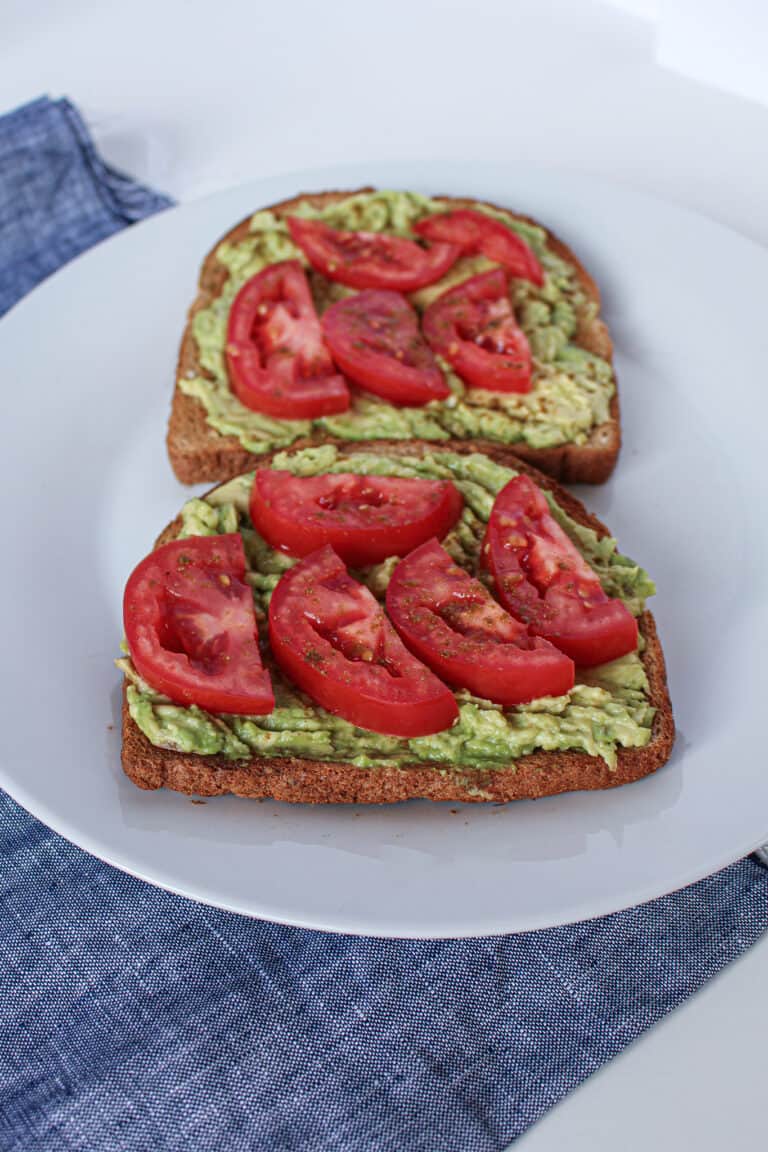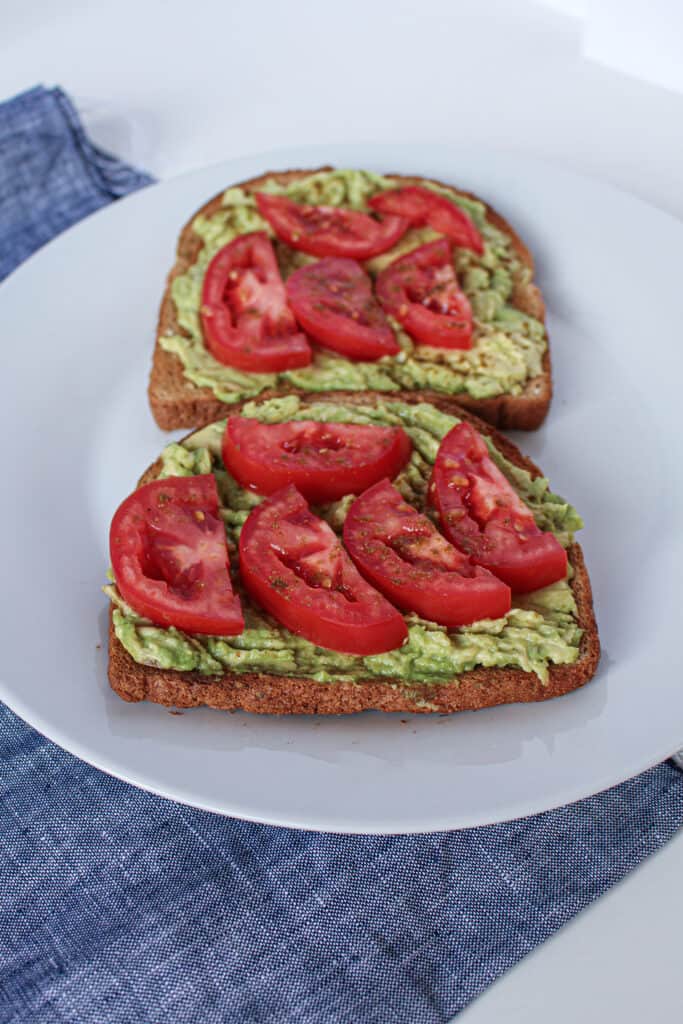 There are plenty of bread options to choose from, so pick what suits you best. Have celiac disease, then choose your favorite gluten free bread. A person with Irritable Bowel Syndrome may find sourdough or gluten free bread easier to tolerate than a whole wheat or rye bread. Prefer a homemade bread or thick slice of hearty whole wheat, go for it. 
Toast your bread and add toppings. Done. Easy as promised.
Toast topping suggestions:
Peanut butter, almond butter, sunflower butter or other nut/seed butter of choice + a fruit like sliced banana or strawberries and a sprinkle of cinnamon, chia seeds or hemp seeds
Tahini on toast is absolutely delicious and a great option for those with nut allergies
Smashed avocado + sliced tomatoes, salt, pepper, cumin, hot sauce, everything bagel seasoning, etc.
Baked beans on toast (a personal favorite)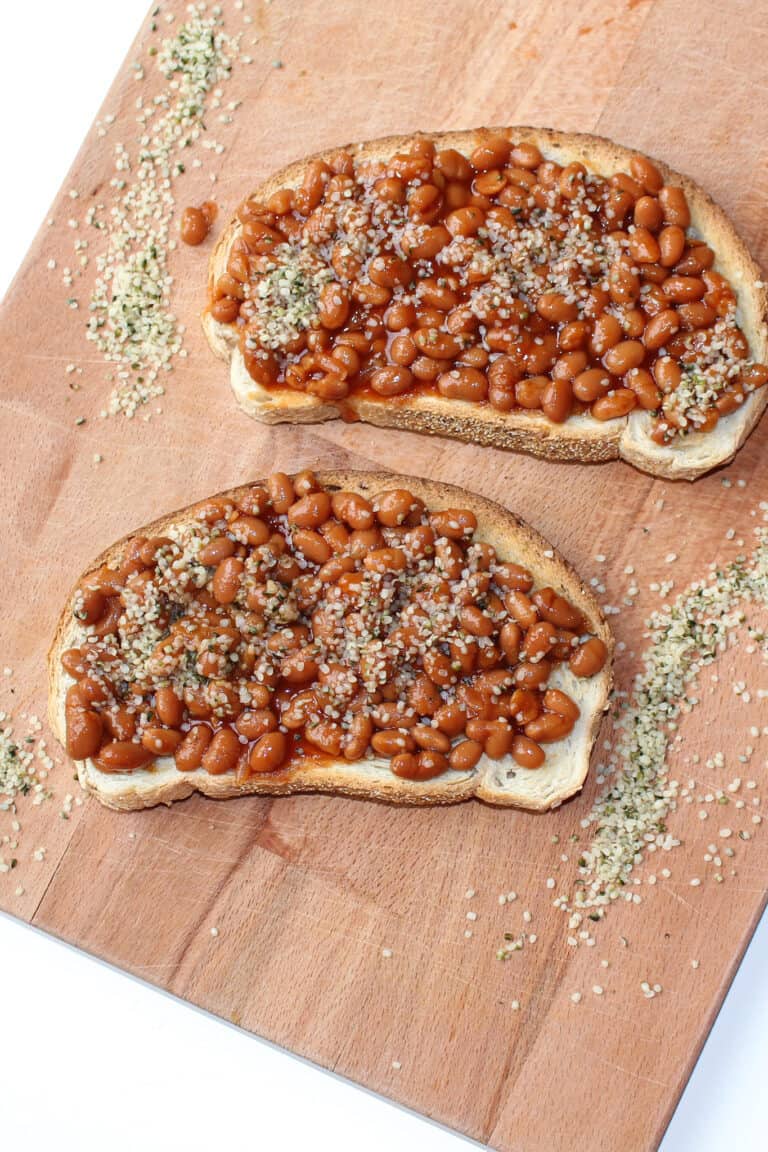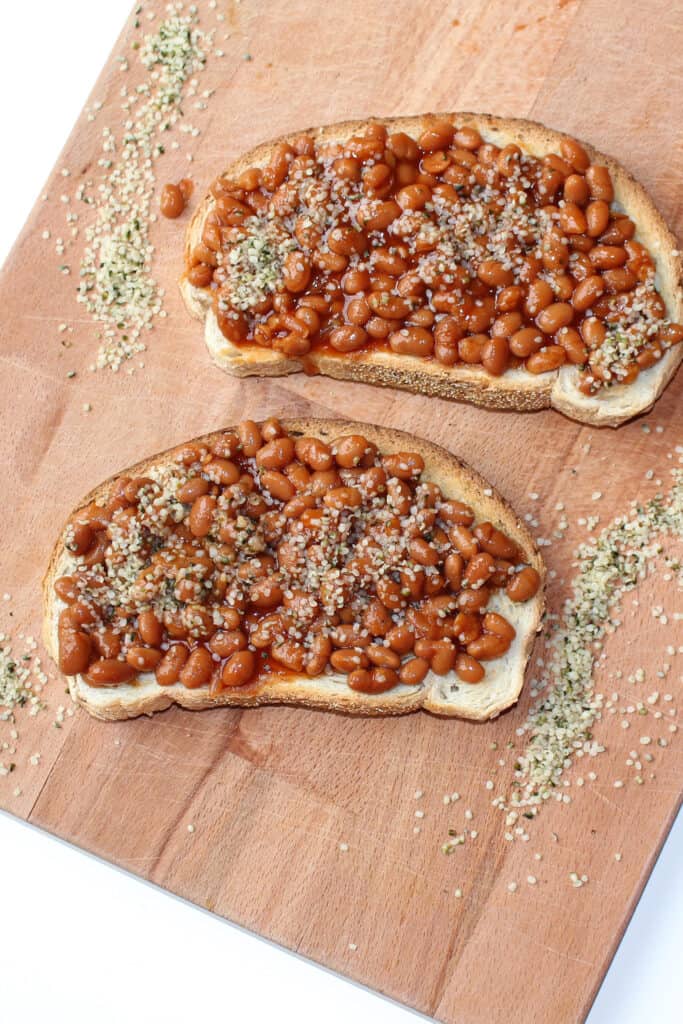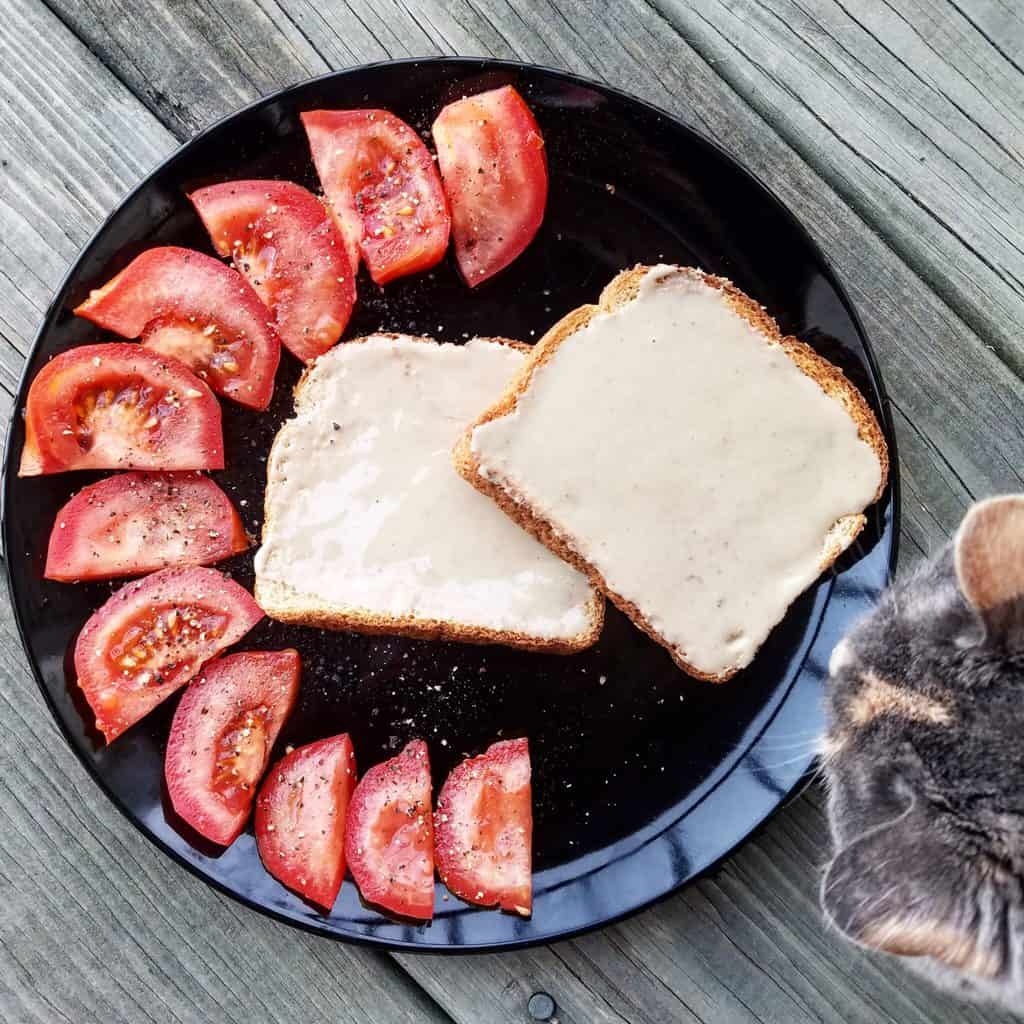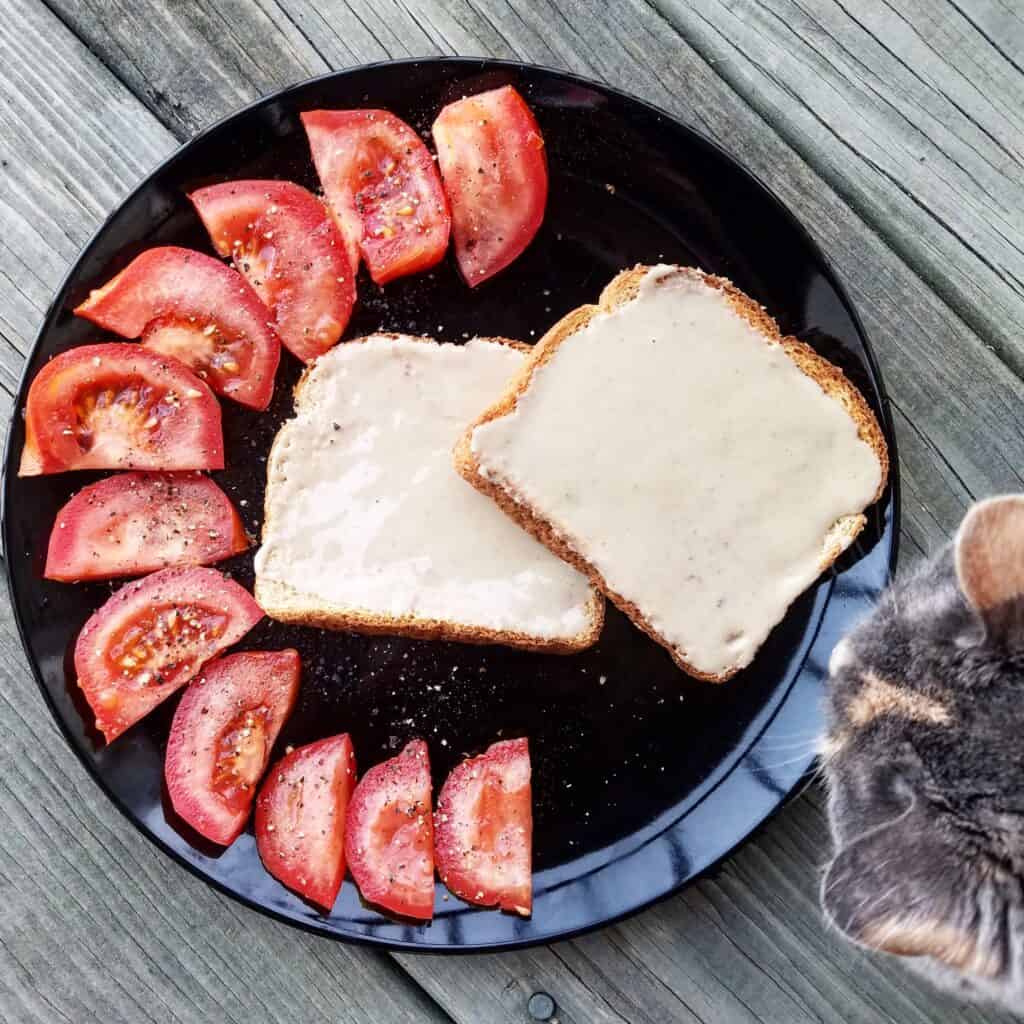 Easy Vegan Breakfast #3
Going along with the easy vegan breakfast theme here, our third and final recipe: oatmeal.
Buy plain oats in bulk or choose oats a large container vs buying the single-serve flavored oatmeal packets. Doing this is more cost-effective as well as provides you more versatility for various recipes. Plain, quick cook oats can not only be used for traditional hot oatmeal but overnight oats, homemade granola, oat energy bites/balls, and oat bars. Plus the packaged ones often come with a ton of added sugar.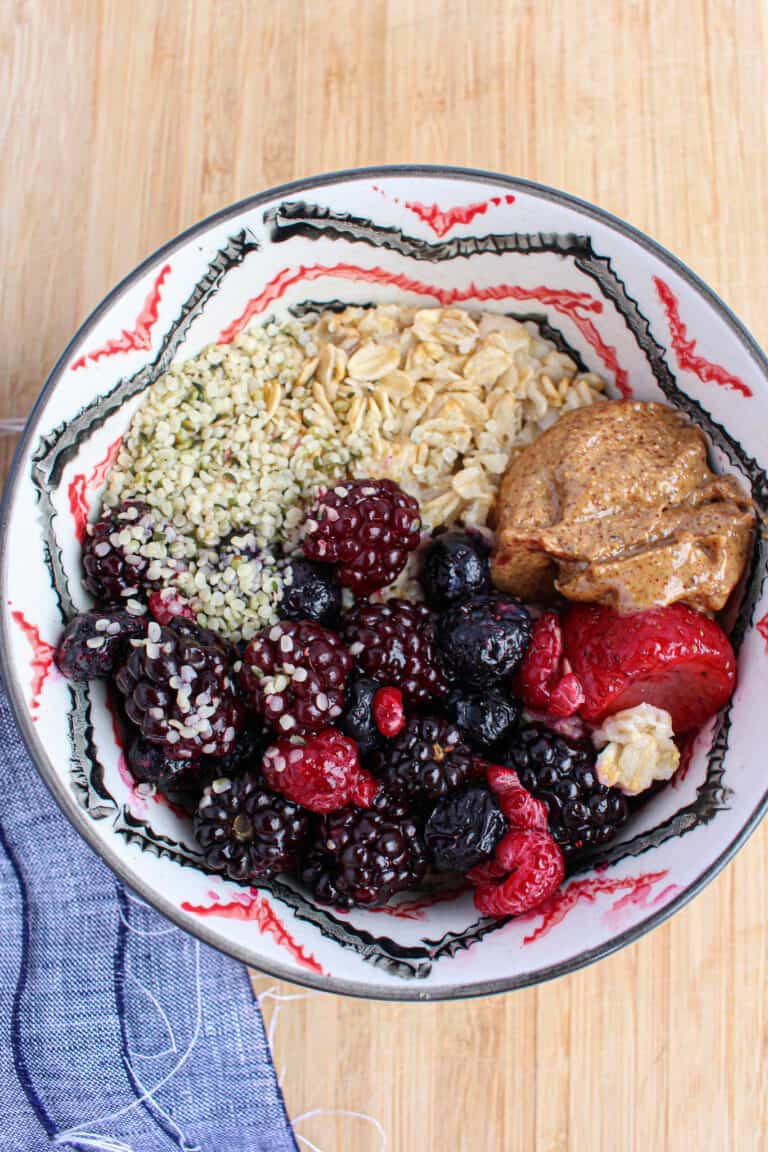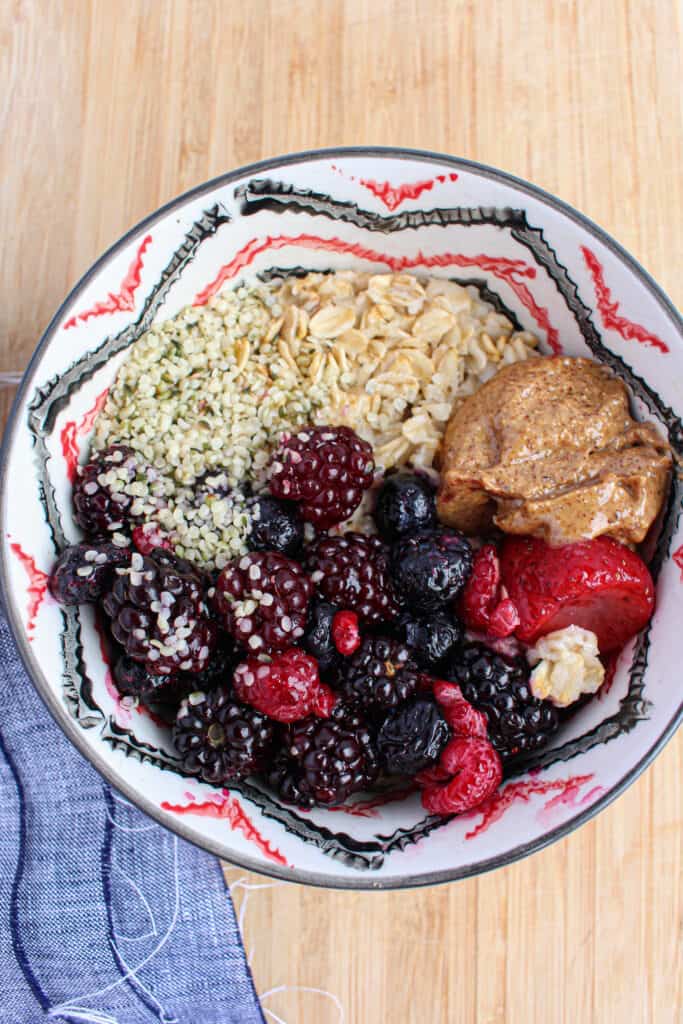 Cook your oatmeal, top with fruit, add a nut or seed butter, and/or some raw nuts or seeds. If using frozen berries, I suggest doing a quick thaw in the microwave for 30 seconds or cook along with the oats in the microwave or on the stove.
This high fiber, high protein plant-based breakfast can come together in about 5 minutes. If you want more sweetness, add a drizzle of maple syrup or a couple of spoonfuls of applesauce, or both!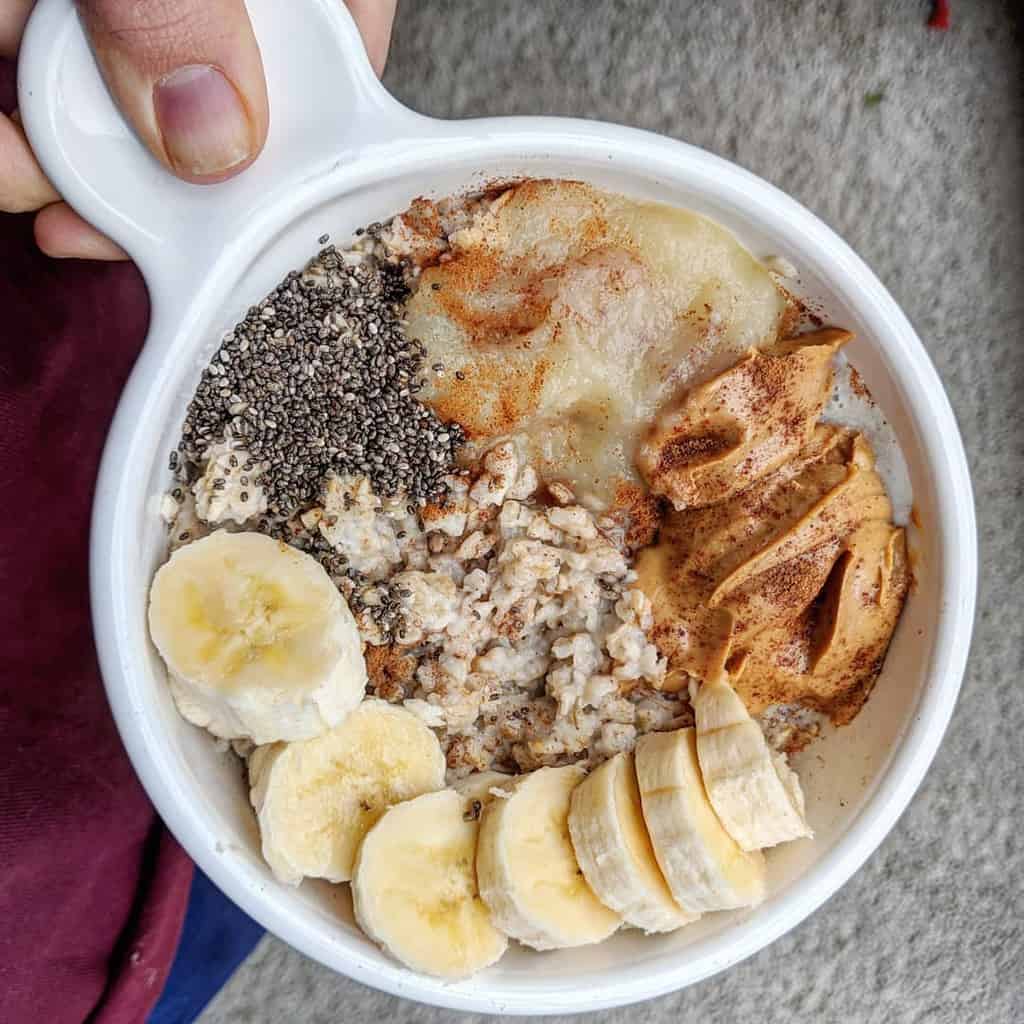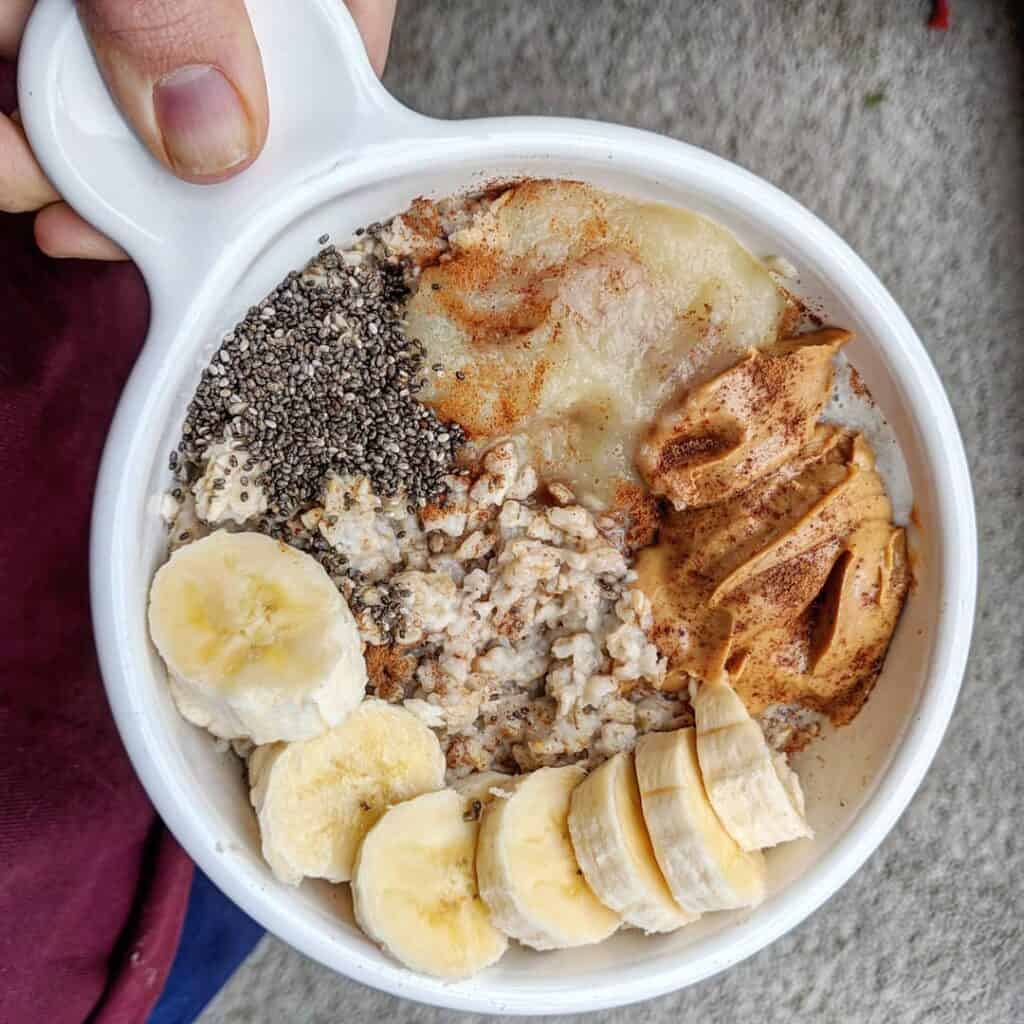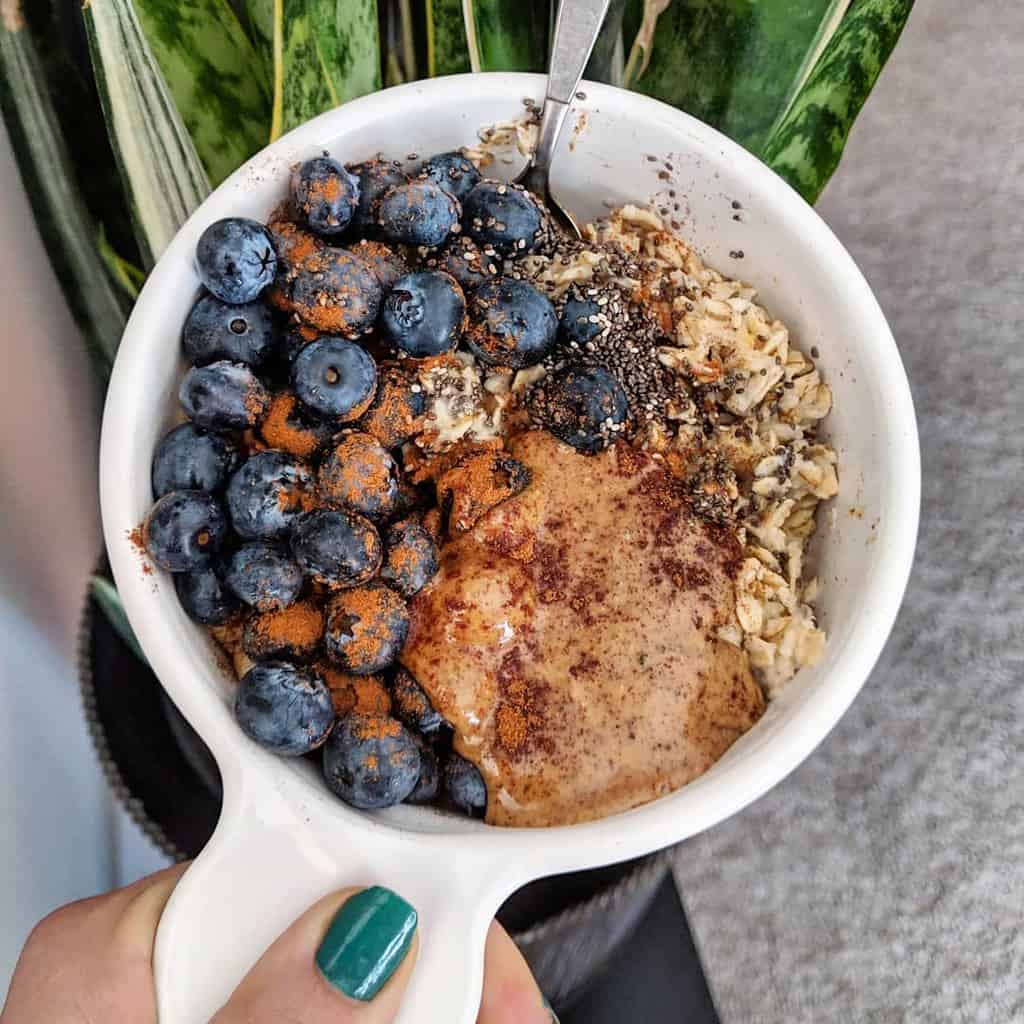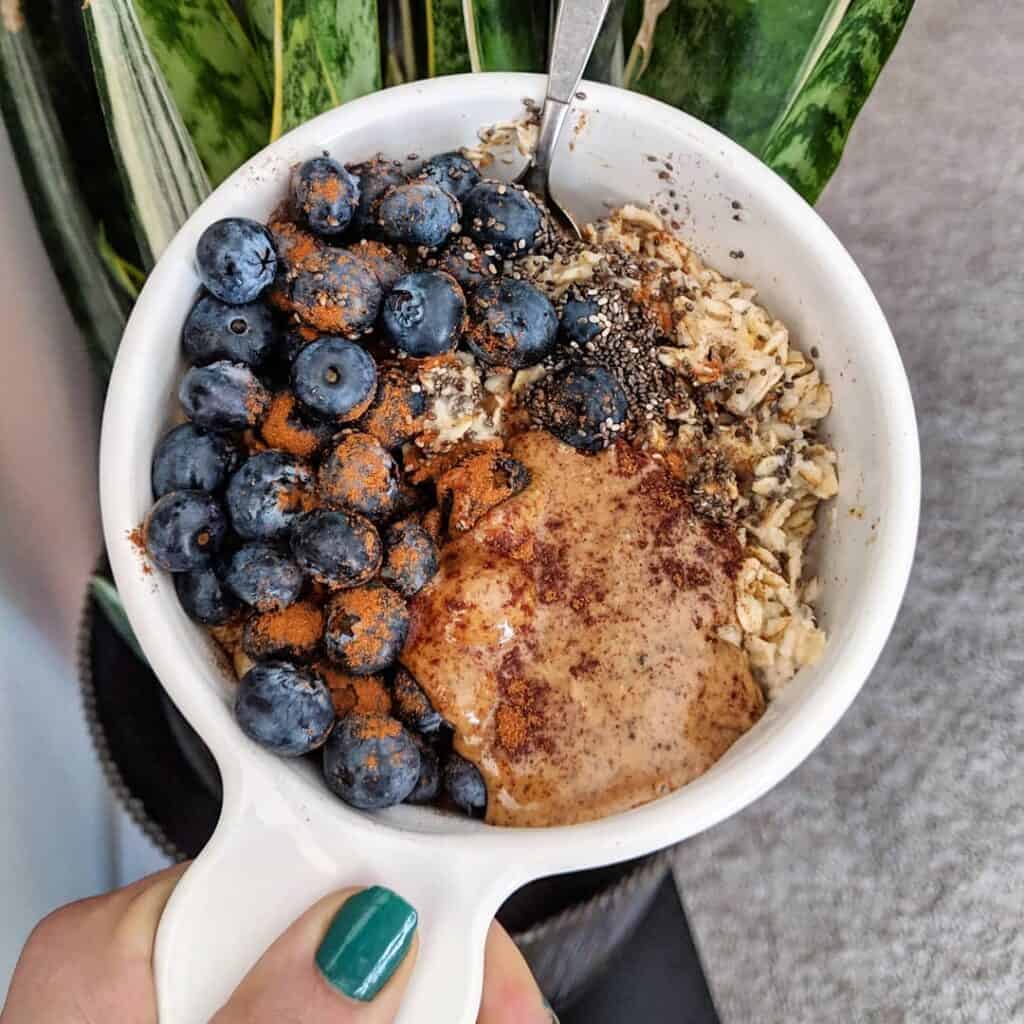 These satisfying plant-based breakfast recipes work well with simple ingredients, consist mostly of pantry staples, and can easily be altered to suit your preferences! Hope you enjoy these and let me know in the comments which recipe you're thinking of trying first.