In the mood for a fall-inspired snack? These no-bake peanut butter pumpkin balls are quick to prepare, easy to pack, packed full of nutrients, and absolutely delicious!
This recipe includes pumpkin which is basically a religion during the fall season. I recently did some grocery shopping at Trader Joe's and there were pumpkin flavored products in every aisle, including the checkout counter, and you know what, I'm not mad about it. In fact, I am here to embrace it so I bought a can of organic pumpkin puree which inspired the creation of this recipe. 
Pumpkin + peanut butter + chocolate + oats = the perfect combination
Fun fact: the cashier at TJ's told me that there are 67 seasonal items in the store right now that will only be there for 3 weeks – so if you like pumpkin and squash flavored products, get 'em while you can! 
For this recipe you will need: 
1 Mixing Bowl 
Measuring cups / spoons
A baking sheet, plate, platter (something to put your

no-bake peanut butter pumpkin balls on and refrigerate)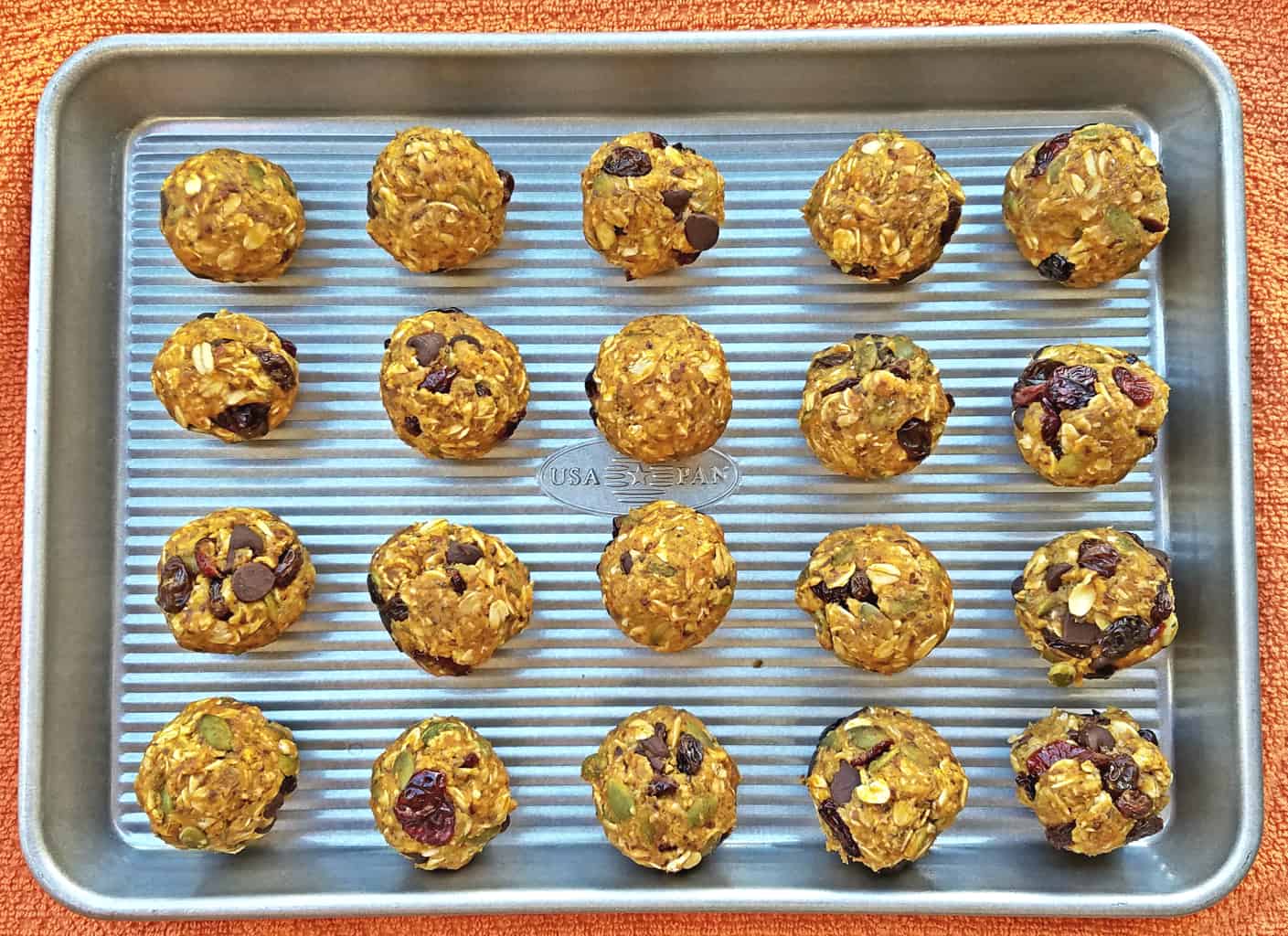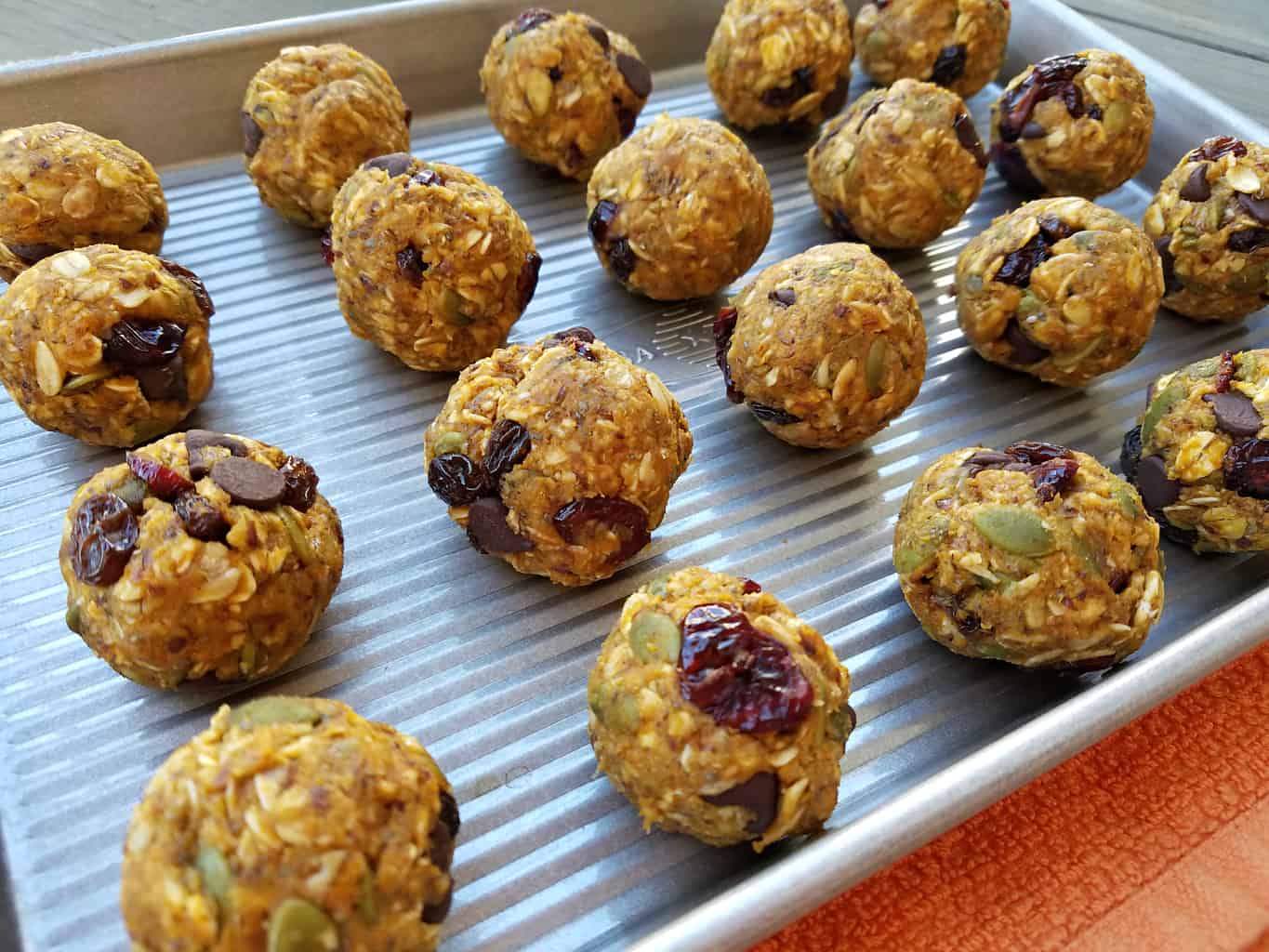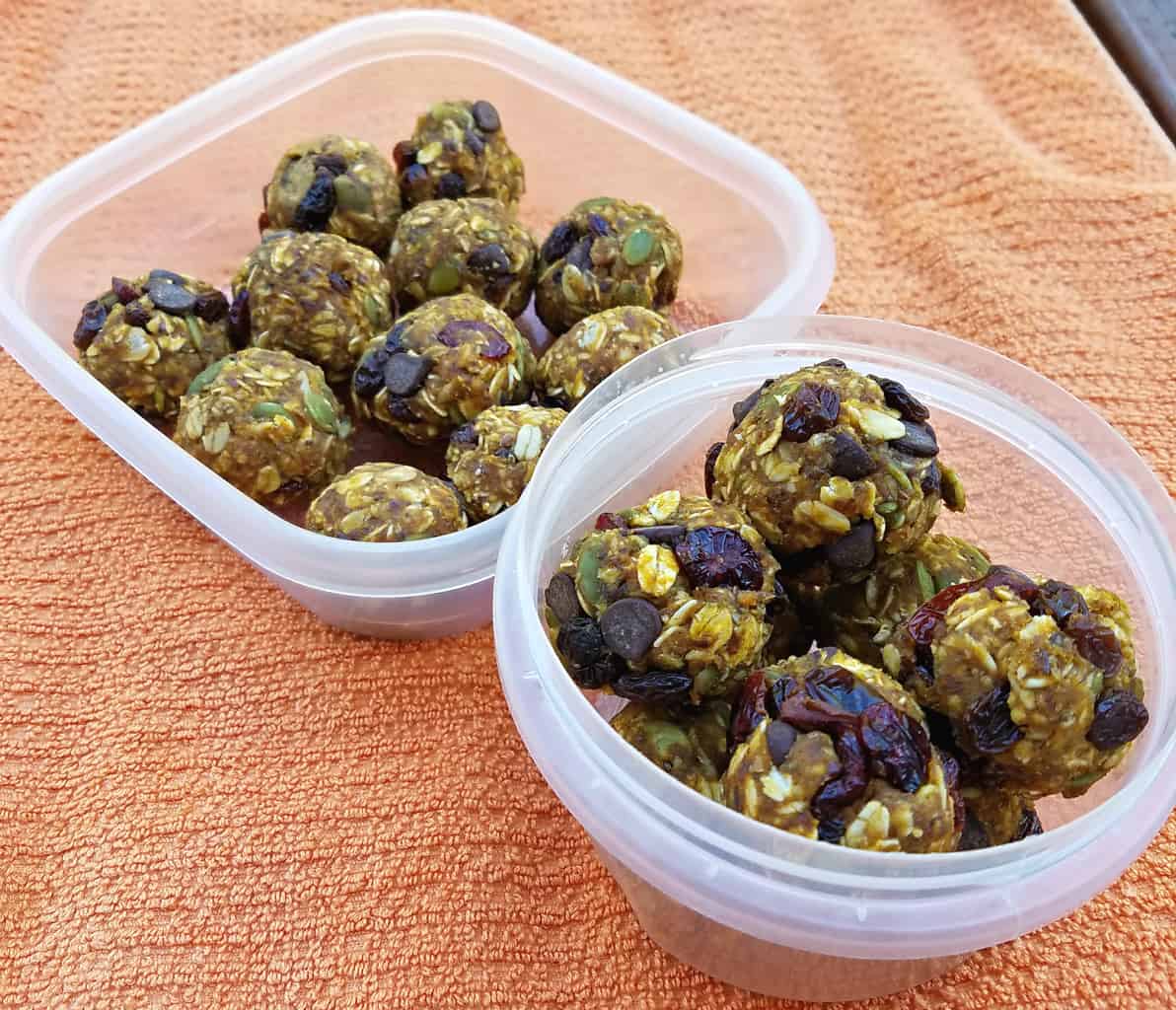 No-bake Peanut Butter Pumpkin Energy Balls Recipe: 
Ingredients
1.5 cup rolled oats
3/4 cup pumpkin puree
1/2 cup creamy peanut butter
1/2 cup pumpkin seeds
1/4 cup ground flaxseed
1/4 cup raisins
1/4 cup cranberries
1/4 cup chocolate chips (dairy free)
1 tablespoon chia seeds
1.5 tablespoon maple syrup
1 teaspoon pumpkin spice
1/4 teaspoon cinnamon
Directions
Add all ingredients to a bowl, mix together well, and refrigerate for 15 minutes.
Once slightly chilled, roll the mixture into balls and place on a baking sheet, return to the refrigerator for ~15 minutes.
Transfer the balls to an airtight container and store in the refrigerator for up to 1 week or in the freezer for up to 2 months.

Need another pumpkin recipe?! You can also use the same canned pumpkin puree in my Slow Cooker Vegan Pumpkin Chili