My friend Angie and I decided to compete in a local chili cook-off contest that was held back in February. The cook-off was put on by / benefited the Ann Arbor Civic Theater and was held at Wolverine State Brewing Co.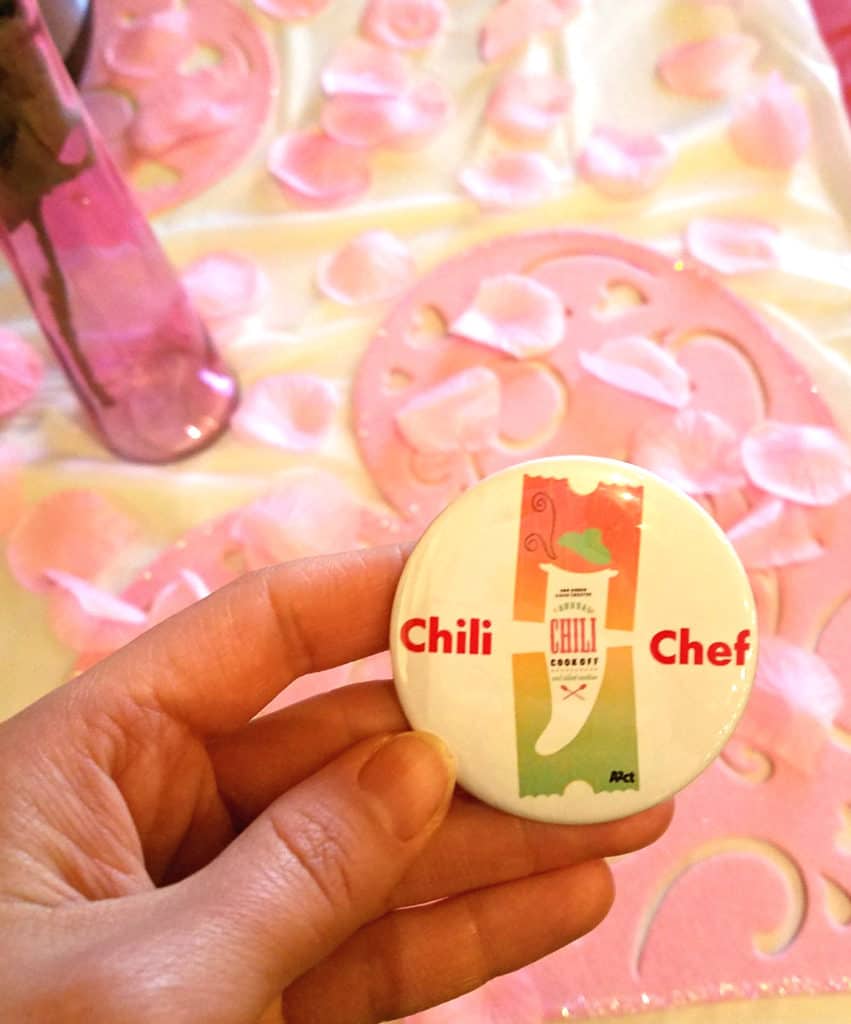 Angie and I brainstormed different chili ideas involving various ingredients. We each made a chili of our own, swapped samples, then came together to create our masterpiece: Triple Threat Chili.
Our chili includes three different beans, three different peppers, and three different meat- alternatives. Yes, you read that right, there are no animal products in our chili. This plant-based chili brings heat, fantastic flavor, and no animals were harmed! That's what we call a Triple Threat.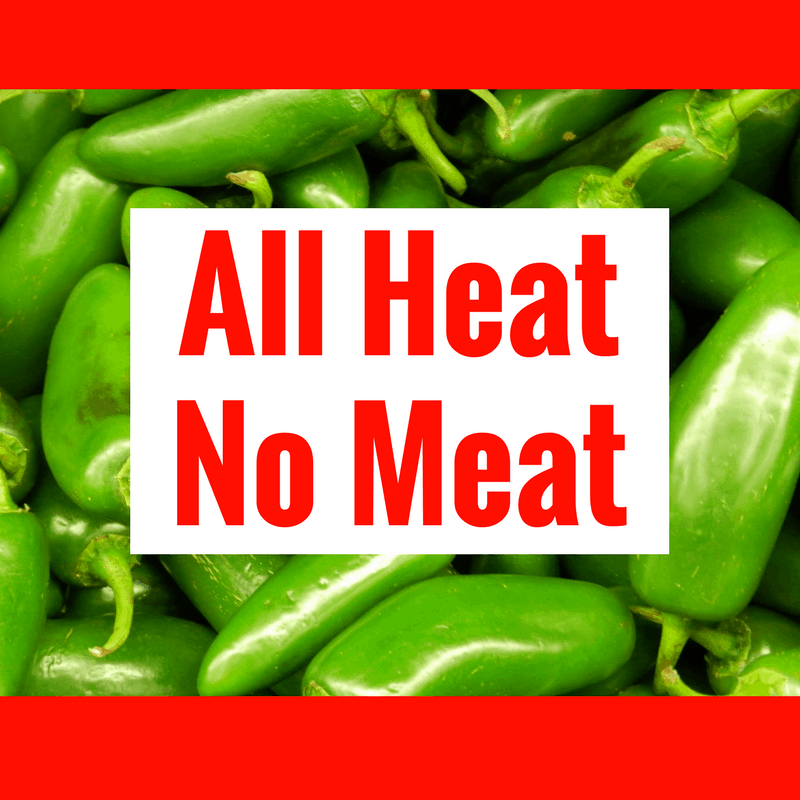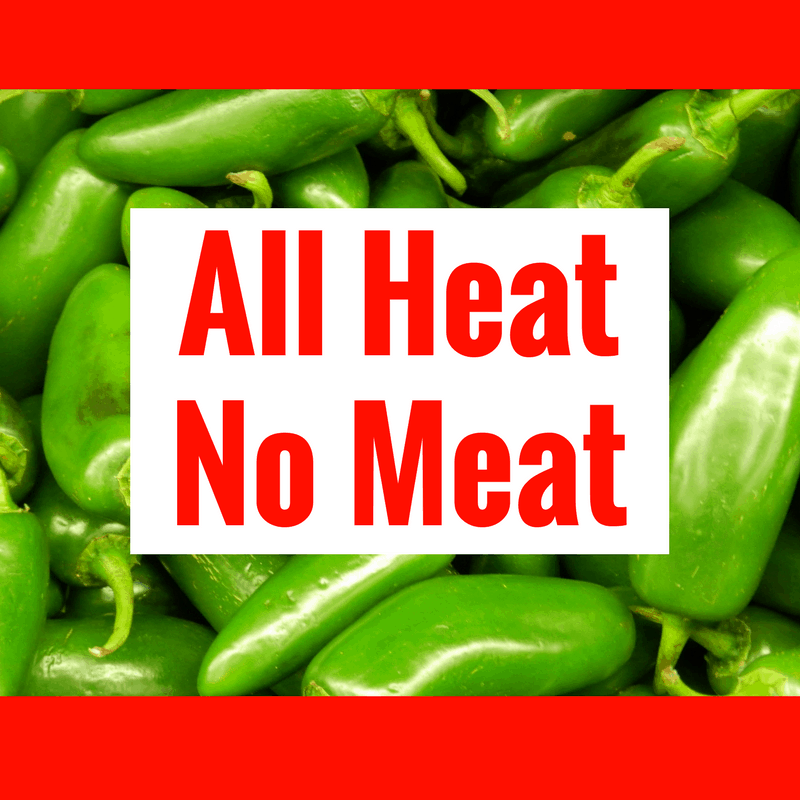 We were the ONLY vegetarian and vegan friendly chili there. We had a great time telling people about our chili, hearing their feedback, and drinking delicious beer. It was great seeing people who normally wouldn't consider making a meat-free chili try ours and be pleasantly surprised! Angie and I both appreciate delicious food and we both eat plant-based. We know firsthand the health benefits of eating a plant-based diet and we also understand the challenges that come with trying new foods and recipes. It was exciting to show others how simple it is enjoy a classic, like chili, without the meat.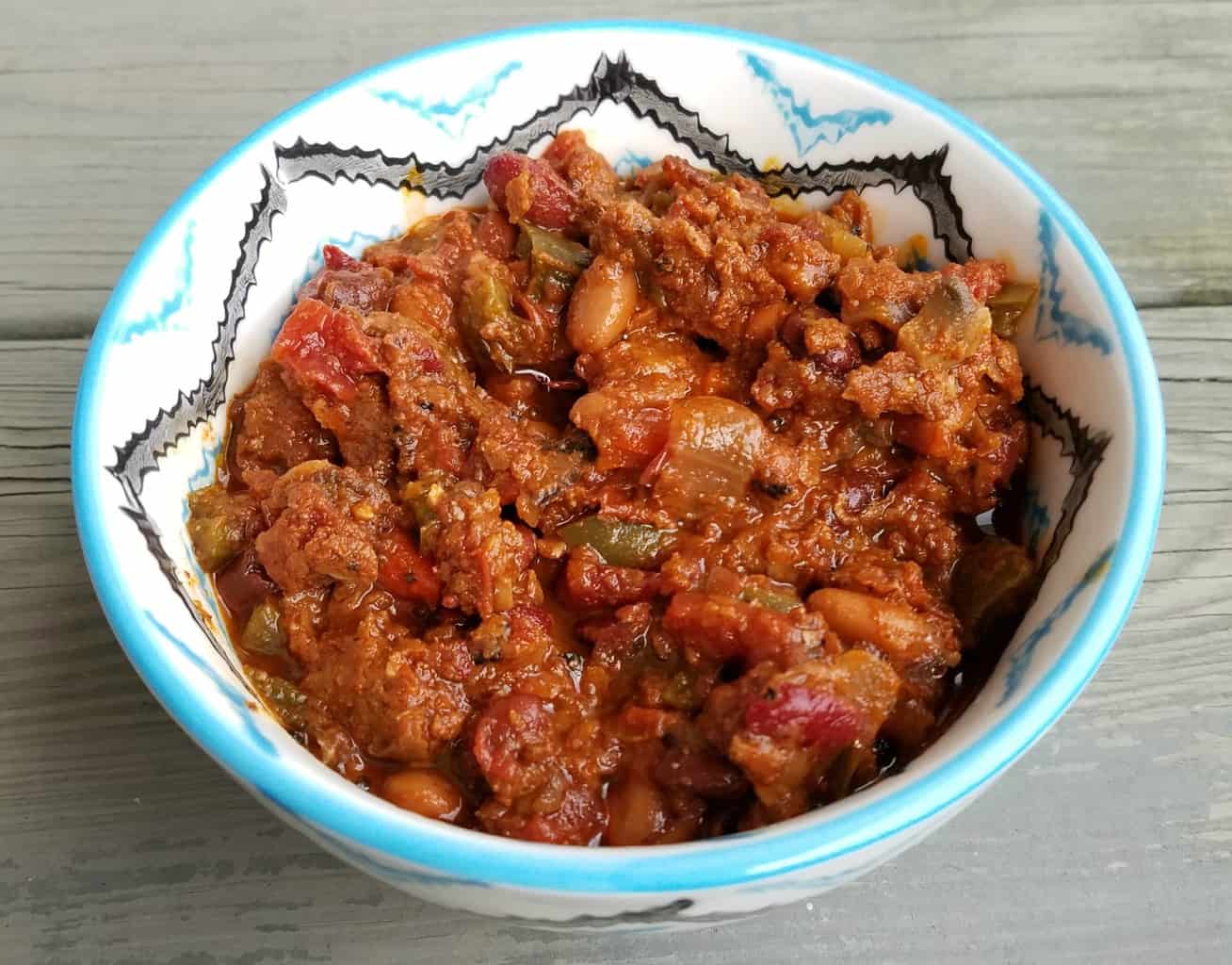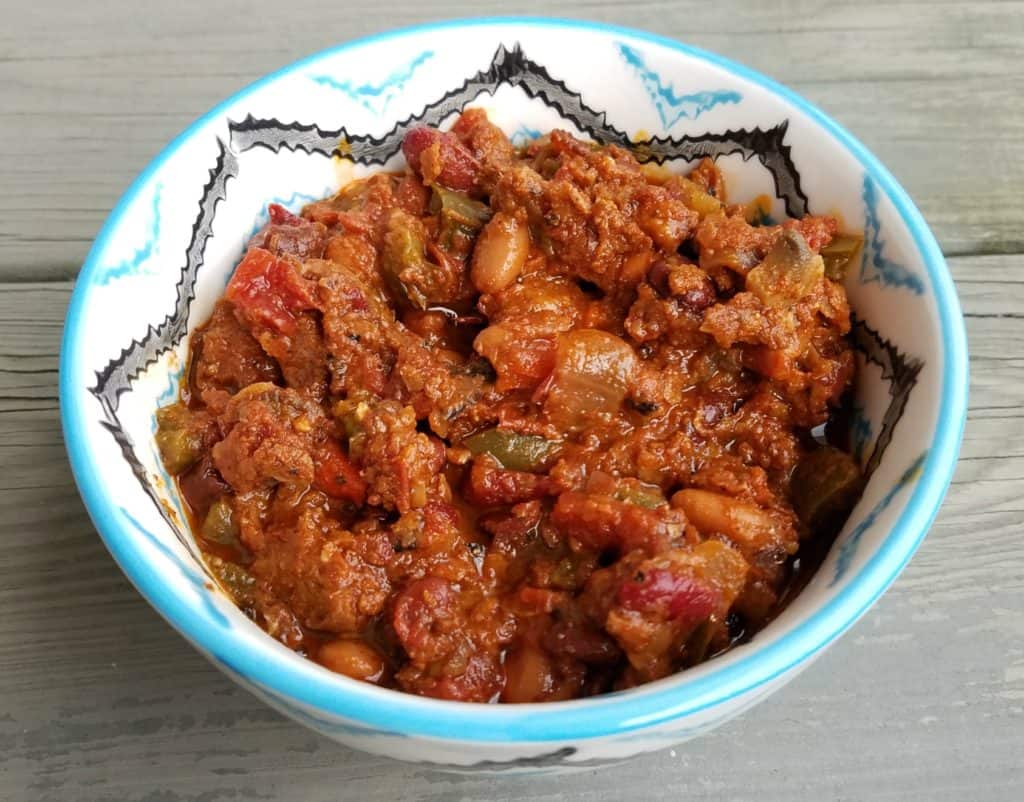 We decorated our table stand with hearts because February is National Heart Month because plant-based diets are heart healthy and V-Day was right around the corner. (Yes, I know it's now April, this post has been sitting in my drafts box foreveeerrrr, currently this blog takes a backseat to my work with patients/clients and grad school…. #priorities. Some day i'll figure out how to do it all. 😉 )
The people next to us made "Out of this World" chili and were wearing orange astronaut suits (!), no joke, it was awesome. I did not sample any of the competition's creations because they all had meat and that is not my cup of ….err chili, but it was fun to see what ingredients people used and the different themes.
The contest results: Unfortunately we didn't win ….. but there is always next year 😉
Ingredients
1 (15 oz) can of kidney beans, rinsed and drained
1 (15 oz) can of black beans, rinsed and drained
1 (15 oz) cans of pinto beans,  rinsed and drained
2 Beyond Meat Burger patties, crumbled and sauteed
2 Tofurky Italian sausages, cut into bite-sized pieces
1 package of  Trader Joe's (or other brand) soyrizo sausage – squeezed out of the casing
2 (4 oz) can of green chilies
2 (10 oz) cans Muir Glen petite Fire Roasted with chipotle peppers
1 red bell pepper, seeded & chopped
1 green bell pepper, seeded & chopped
4 chipotle peppers in adobo – chopped
1 medium onion – chopped
2 jalapeno peppers, seeded and diced
6-7 white button mushrooms, diced
2 teaspoons minced garlic
1/2 cup your favorite BBQ sauce – we used  Trader Joe's Organic Brown Sugar BBQ sauce and marinade
2 cups vegetable stock
1/2 cup salsa
3 tablespoons chili powder
2 tablespoons dry oregano
2 tablespoons cumin
1/4 teaspoon smoked paprika
1 bottle of Wolverine's Gulo Gulo, which is an IPL
Pinch of black pepper
Optional: olive oil, cooking spray
Directions
Break apart Beyond Meat burgers in a frying pan or large wok with spatula. Use cooking spray, olive oil, or a few splashes of veggie broth while browning the "meat". This will take about 5-7 minutes.
In a large stock pot add 1 tablespoon olive oil (or spray cooking spray, or few splashes of veggie broth), add onions and garlic, sauté for ~3 minutes, then add in the rest of the veggies (bell peppers, adobo peppers, jalapeno peppers and mushrooms) and continue to sauté until the vegetables soften, this takes about ~10 minutes. You can add a splash of veggie broth if they are sticking to the bottom of pot. Sautéing the veggies prior to adding really helps enhance their flavor and is key to a tasty chili!
Add in the rest of the ingredients, bring chili to a boil, stirring occasionally. Reduce heat and simmer for 3-4 hours, stirring occasionally.
Top with your favorite chili toppings! Try: avocado, shredded vegan cheese, sliced scallions, tortilla chips, and Tofutti Better Than Sour Cream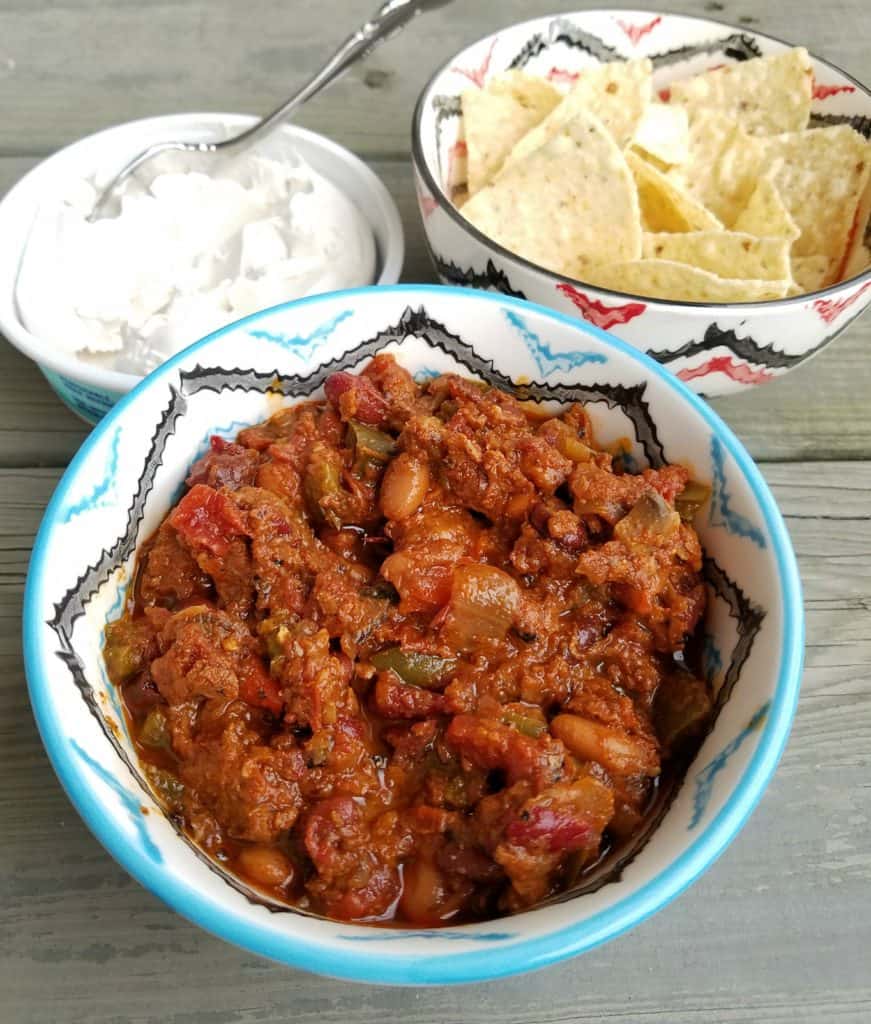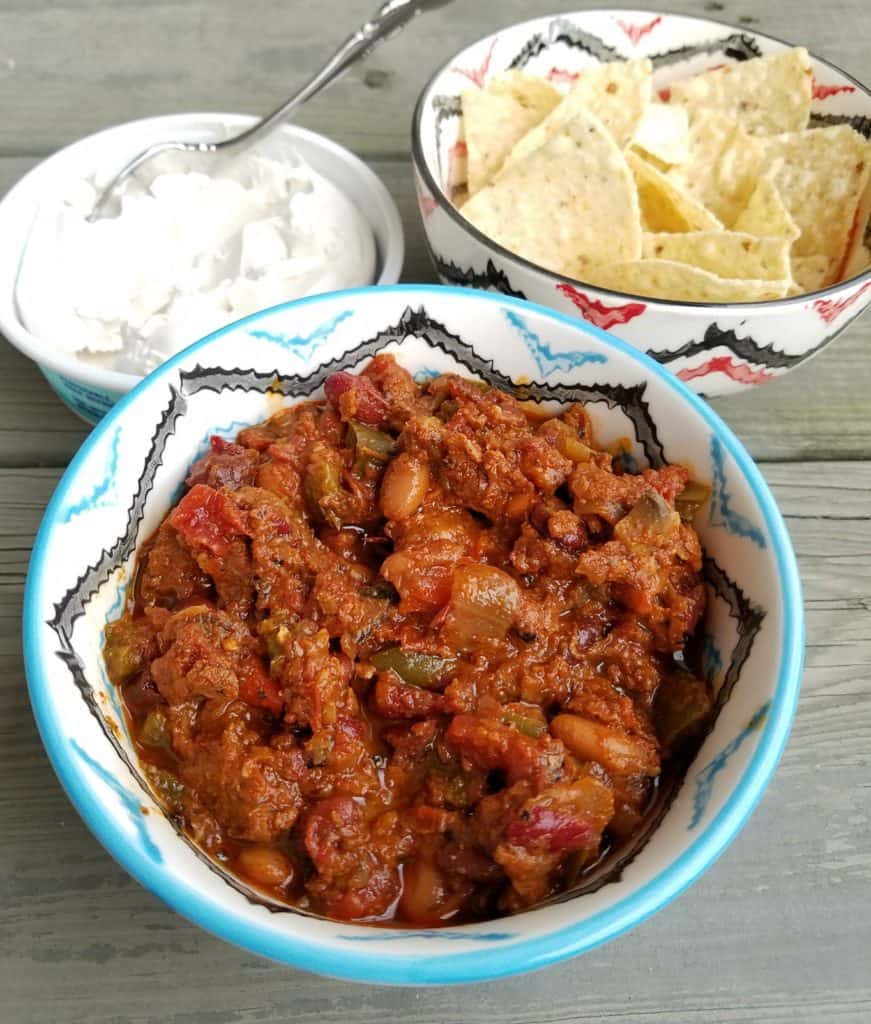 Warning: This makes A LOT of chili which is great for parties, potlucks, or when you want to have bomb leftovers. Freezes well.
For more info on choosing the right beer for your chili check out this post found on the alcohol professor.
Chili recipe inspiration/adaptations from Christine Elise McCarthy vegan slow-cooker chili.